Senior Iranian Cleric Raisi Officially Starts Presidential Campaign
TEHRAN (Tasnim) – Seyed Ebrahim Raisi, the chief custodian of the Holy Shrine of Imam Reza (AS) in the northeastern Iranian city of Mashhad, on Friday officially started his campaign for the forthcoming presidential election slated for May.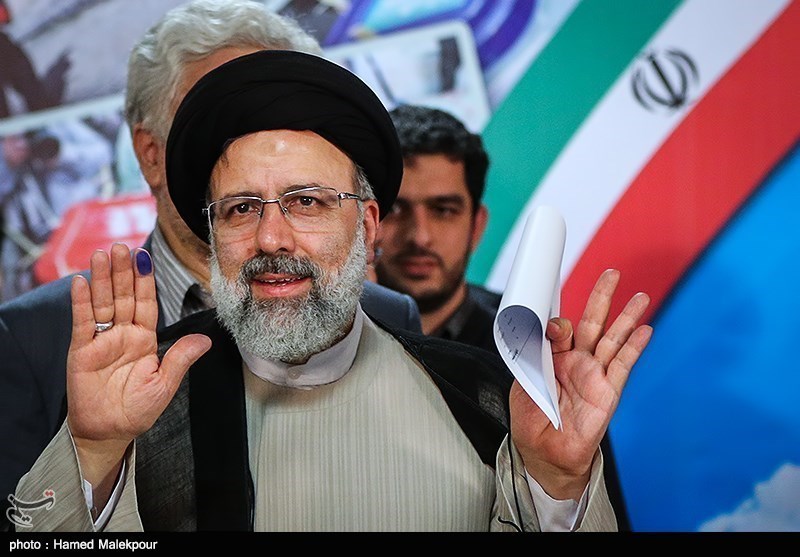 Attending the place where the martyrs of the 1981 bombing were killed in Tehran, the candidate for 12th presidential election officially began his campaign.
On June 28th, 1981 – the 7th of Tir 1360 in the Iranian calendar year – a powerful bomb blasted at the headquarters of the Iran Islamic Republic Party in Tehran, while the members in a meeting.
72 officials of the Islamic Republic were killed, including Chief Justice Ayatollah Mohammad Beheshti – who was also former speaker of the parliament – four cabinet ministers, 27 members of the Parliament and several other government officials.
Raisi started his campaign after the Interior Ministry released his name on the final list of candidates, who were approved by the Guardian Council (GC) to run in the presidential election due to be held on May 19.
According to a statement released by the Interior Ministry on Thursday night, the list also includes incumbent President Hassan Rouhani, First Vice-President Eshaq Jahangiri, Tehran Mayor Mohammad Baqer Qalibaf, Mostafa Aqa-Mirsalim and Mostafa Hashemitaba.
The Iranian vetting body (the GC) had examined the qualifications of more than 1,600 individuals who had submitted their names for registration as candidates in the upcoming presidential election slated for May 19.
After the conclusion of the process of the registration, the Guardian Council had five days for the vetting process.
The final candidates would have 27 days for electoral campaigns, before the election day on May 19.
The number of eligible voters in the upcoming election is estimated to be around 1.5 million higher than the 50.5 million in the previous round four years ago.