FM Offers Condolences over Martyrdom of Iranian Border Guards
TEHRAN (Tasnim) – Iran's foreign minister condoled with the families of border guards killed in a cross-border terrorist attack by Takfiri militants in the southeastern province of Sistan and Baluchestan, pledging that the foreign ministry will pursue the case through diplomatic channels.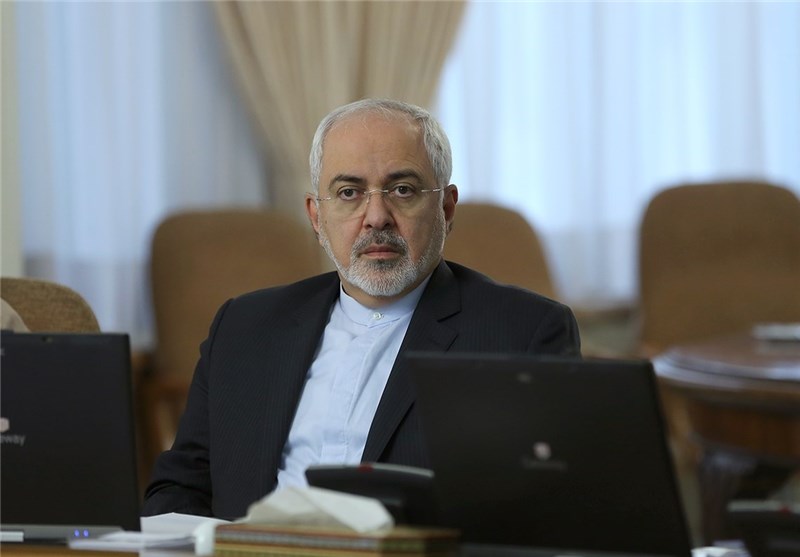 In a message on Thursday, Mohammad Javad Zarif expressed condolences over the martyrdom of the border guards at the hands of armed outlaws.
"I sympathize with the families of the martyrs and those injured in the criminal act and give my assurance that the country's diplomatic apparatus will spare no efforts to pursue the case via diplomatic channels and punish the wicked terrorists," he added.
Takfiri militants shot to death 10 Iranian border guards who were patrolling on the frontier with Pakistan on Wednesday.
The Iranian troops were martyred in an ambush by the terrorists in Mirjaveh in the Iran-Pakistan border's zero-point.
A terrorist group calling itself Jaish al-Adl has claimed responsibility for the deadly attack.
Speaking to the Tasnim News Agency late on Wednesday, Spokesman for the Iranian Police Brigadier General Saeed Montazer-al-Mahdi said the border guards were killed by long-range weapons firing from inside Pakistan.
The Pakistani government is to blame for the incident and they should be accountable for it, the spokesman added.
Armed bandits, outlaws and drug dealers regularly attack police forces and border guards in southeastern Iran.
Earlier this month, a commander with Iran's Islamic Revolution Guards Corps (IRGC) was assassinated by two terrorists in Sistan-and-Baluchestan.
Commander Rouhollah Aali was gunned down on April 11 by "two Takfiri terrorists" while traveling to the Kurin District of Zahedan County on duty.
The assailants were subsequently killed by Basij volunteer forces.