Iranian Cleric Calls on Presidential Hopefuls to Offer Plans, Avoid Disputes
TEHRAN (Tasnim) – Tehran's Provisional Friday Prayers Leader Ayatollah Mohammad Emami Kashani called on the country's presidential candidates to focus on their future plans in their debates and refrain from raising disputes that could harm the society.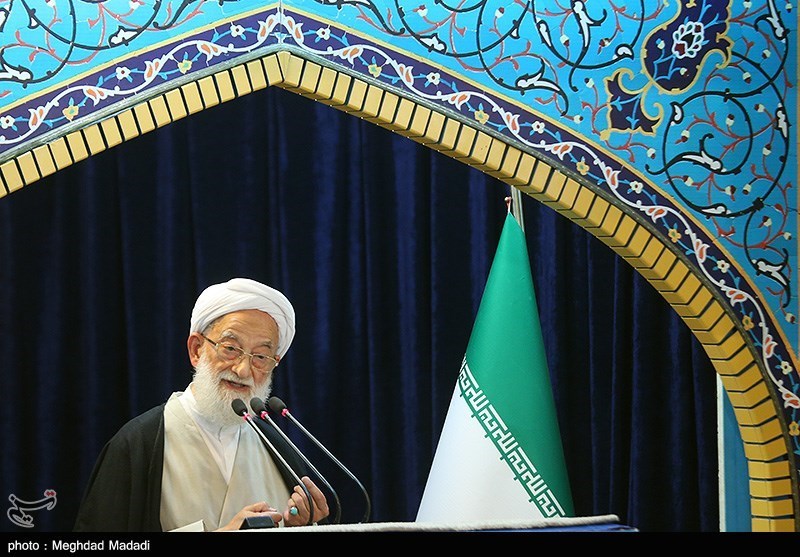 "The candidates should present their own plans that they have drafted to govern the country," Ayatollah Emami Kashani said, addressing a large gathering of worshippers here in Tehran on Friday.
He further emphasized that the calm atmosphere that currently prevails the country should be protected during the presidential campaign, adding that no issue that harms the society should be raised during the electoral debates.
Today, the Islamic Republic of Iran's enemies are seeking to undermine the country but their efforts should be prevented, the cleric noted.
The remarks came as the six candidates racing for the Iranian presidency are set to participate in the second round of nationally televised debates on Friday evening.
The candidates have been singled out by the Guardian Council from among more than 1,600 applicants seeking the presidency.
Three of the candidates categorized as "reformists" include President Hassan Rouhani, First Vice-President Eshaq Jahangiri, and Mostafa Hashemitaba.
The other three, known as belonging to the "principlist" political faction, include Seyed Ebrahim Raisi, the chief custodian of the Holy Shrine of Imam Reza (AS) in the northeastern city of Mashhad, Tehran Mayor Mohammad Baqer Qalibaf, and Mostafa Aqa-Mirsalim.
The presidential election will be held on May 19.
During the previous polls in June 2013, Rouhani garnered 50.7 percent of a total of over 36 million votes.
The number of eligible voters in the upcoming election is estimated to be around 1.5 million higher than the 50.5 million in the previous round.