No Place for 2030 Education Agenda in Iran: Leader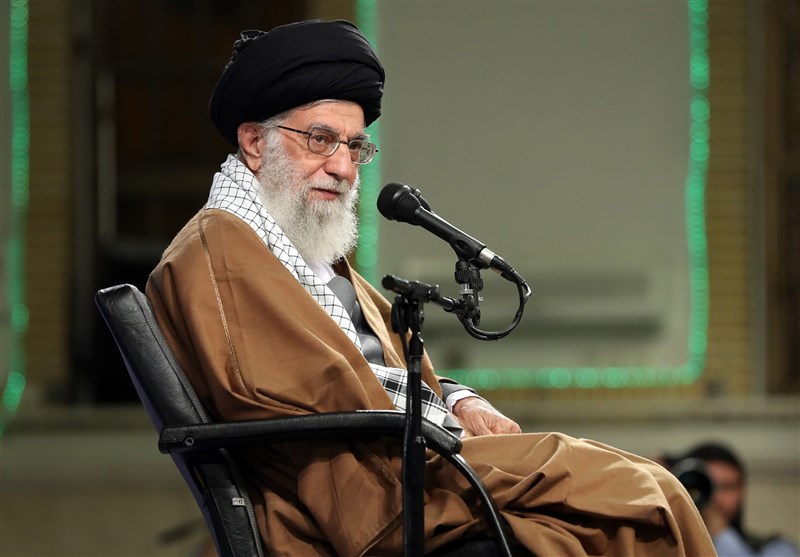 TEHRAN (Tasnim) – Leader of the Islamic Revolution Ayatollah Seyed Ali Khamenei strongly criticized the cabinet's adoption of a UN-devised global education agenda –known as Education 2030 – saying documents founded on "corrupt and devastating Western lifestyle" are unacceptable in Islamic Iran.
"This is the Islamic Republic of Iran, and in this country, Islam and the Quran are the base. It is not a place for infiltration of the flawed, devastating and corrupt Western lifestyle," Imam Khamenei said in a gathering of Iranian teachers in Tehran on Sunday.
Voicing strong criticism of the administration officials' decision to adopt the so-called 2030 education agenda formulated by the UN, the Leader underlined, "That document and similar ones are not things that the Islamic Republic of Iran would give in to.
"Signing that document (Education 2030) and its silent implementation is certainly not allowed, and this has been announced to the organizations in charge."
Imam Khamenei then blamed the Supreme Council of the Cultural Revolution for careless handling of the case so that the Leader himself now has to get involved and oppose it.
A "so-called international organization under the influence of big powers" has no right to make decisions for different nations with various histories, cultures and civilizations, the Leader stressed.
Ayatollah Khamenei slammed the adoption of the 2030 agenda as wrong in nature, calling on the officials to announce explicitly that "the Islamic Republic of Iran has (its own) grand documents in the field of education, and does not need such a document."
The Education 2030 is part of the 17 UN Sustainable Development Goals (SDGs).
Elsewhere, Ayatollah Khamenei highlighted the significant role that Iranian teachers play in shaping a successful generation and in ensuring the country's power and dignity, calling for utmost care about training programs for teachers.
The Leader also emphasized the importance of vocational programs for training skilled workforce who are "national assets," deploring the attitude that forces all schoolchildren from early on to aim only for enrolling in universities.
Turning to the upcoming presidential election in Iran, Ayatollah Khamenei reiterated the call for the maximum turnout in the polls, saying the presence of people will immunize the country against hostile plots.
The presidential election in Iran will be held on May 19.
Iranians will also cast their ballots in the City and Village Councils elections on the same day.