Iran Welcomes French Election Result
TEHRAN (Tasnim) – Iran's Foreign Ministry offered congratulations to France after it was announced that centrist Emmanuel Macron won the country's presidential runoff.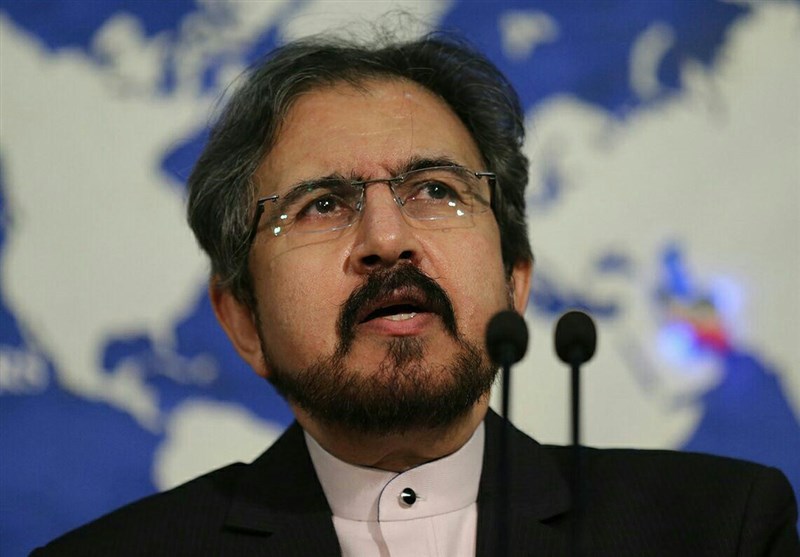 In a congratulatory statement on Monday, Iranian Foreign Ministry Spokesman Bahram Qassemi congratulated the French nation and government on their successful presidential election.
He also expressed the hope that the relations between Tehran and Paris would further expand during the new president's tenure in line with the two countries' interests.
On Sunday, the pro-EU centrist Emmanuel Macron won the French presidency with a decisive victory over the far-right Marine Le Pen that his supporters hailed as holding back the tide of populism.
Macron, 39, a former economy minister who ran as a "neither left nor right" independent promising to shake up the French political system, took 65.1% to Le Pen's 34.9%.
But Le Pen's score nonetheless marked a historic high for the French far right. Despite a lacklustre campaign that ended with a calamitous performance in the final TV debate, she was projected to have taken more than 10 million votes, roughly double that of her father, Jean-Marie Le Pen, when he reached the presidential run-off in 2002. The anti-immigration, anti-EU Front National's supporters asserted that the party has a central place as an opposition force in France.