Saudi Mercenaries to Pay for Attacking Iranian Border Guards: Police Chief
TEHRAN (Tasnim) – Iran's Police Chief Brigadier General Hossein Ashtari warned "Saudi mercenaries" that their recent terrorist attack on Iranian border guards at the country's joint border with Pakistan would cost them dearly.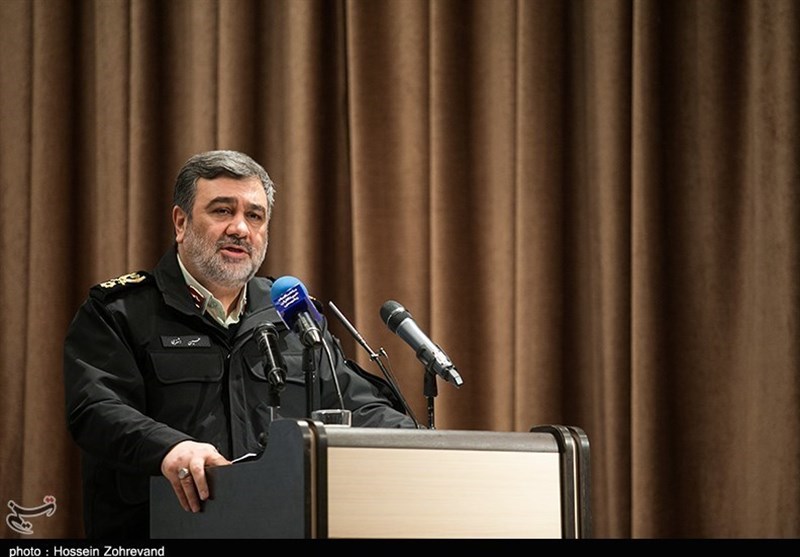 In a meeting with the bereaved families of the martyred border guards on Monday, Brigadier General Ashtari underlined that the move by the "coward terrorists" will definitely not go unanswered.
"The mercenaries who are strengthened with Saudi money and martyred our border guards will certainly pay dearly for their move…," he underlined.
The commander further said an Iranian delegation that had been sent to Pakistan to pursue the issue has returned with "good news" that would be made public in the near future.
Following a cross-border terrorist attack from inside Pakistan on April 26, ten Iranian servicemen were killed on duty in Mirjaveh, in the southeastern province of Sistan and Balouchestan.
One border guard was also kidnapped by the terrorists.
The attack on the Iranian troops was claimed by the so-called Jaish al-Adl Takfiri terrorist group.
Iran's Police said the martyrs were killed by long-range weapons fired from Pakistani soil.
One day later on April 27, Iranian President Hassan Rouhani sent a letter to Prime Minister of Pakistan Nawaz Sharif, calling on Islamabad to prosecute and bring to justice the perpetrators of the attack.