Iran, Norway Have Common Interests in Fighting Terrorism: Official
TEHRAN (Tasnim) – Secretary General of Norway's Ministry of Foreign Affairs Wegger Christian Strommen described terrorism as a source of concern in the region, and said Tehran and Oslo have common interests in the battle against terrorist groups.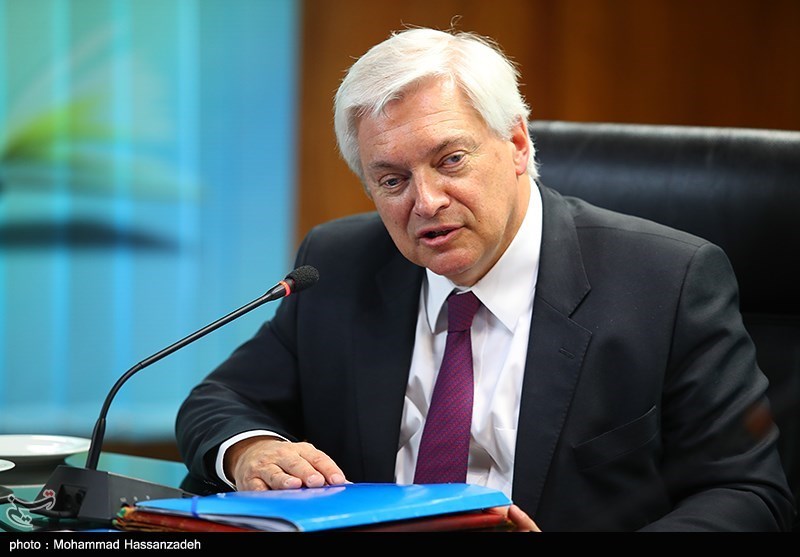 "There are common interests between us in the fight against terrorist groups like Daesh (ISIL or ISIS)," Strommen said in a meeting with Iranian Foreign Minister Mohammad Javad Zarif in Tehran on Monday.
He added that terrorism and extremism are among the issues and sources of concern in the region.
Elsewhere, the Norwegian official referred to the 2015 nuclear deal between Iran and world powers, known as the Joint Comprehensive Plan of Action (JCPOA), and underlined Europe's full support for the implementation of the agreement.
The JCPOA, reached by Iran and the Group 5+1 (Russia, China, the US, Britain, France and Germany) in July 2015, came into force in January 2016.
The 159-page document has subjected Iran and the six other countries to comply with a series of commitments, resulting in the termination of sanctions on Iran in exchange for certain restrictions on Tehran's nuclear program during a defined period of time.
Strommen also stressed the expansion of bilateral ties with Iran, especially in such areas as marine cooperation.
Zarif, for his part, described the ties between the two countries as moving forward in political and economic fields and called for expansion of the relations in cultural and parliamentary spheres as well.
He further referred to terrorism as the major threat in the region and underscored the need for cooperation to rid the world of the danger of terrorism and extremism.