Foreign Military Moves in Region Doomed to Failure: Iran's Zarif
TEHRAN (Tasnim) – Iranian Foreign Minister Mohammad Javad Zarif in reaction to news of military exercises by trans-regional parties near the Syrian borders said any foreign military intervention in the Middle East region would definitely end in failure.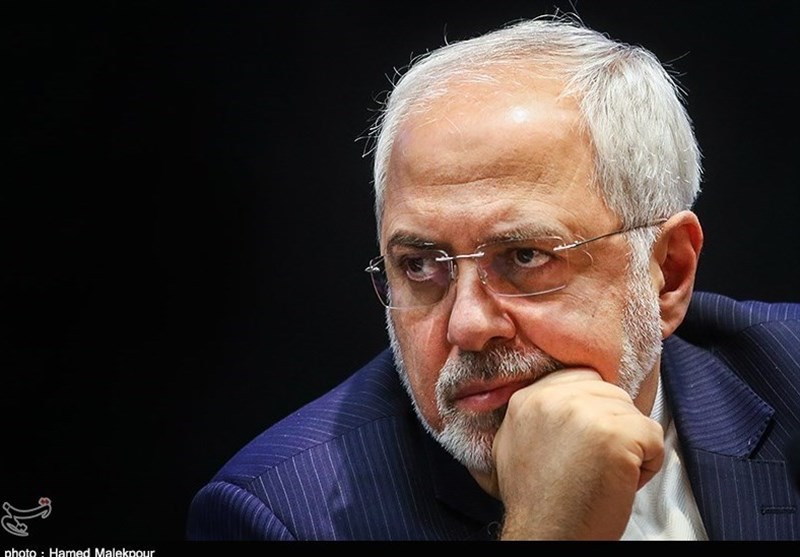 "Any foreign military activity in the region is doomed to failure," Zarif told the Arabic-language Al Mayadeen TV on Tuesday.
The Iranian top diplomat made the remark in reference to a massive military exercise launched by the US and Jordan near the Syrian borders.
The exercise codenamed "Eager Lion" involves 7,400 troops. Although most are from the US and Jordan, troops from more than 20 countries, including Britain, Japan, Kenya and Saudi Arabia, are participating in the program.
Syria has been gripped by civil war since March 2011 with various terrorist groups, including Daesh (also known as ISIS or ISIL), currently controlling parts of it.
According to a report by the Syrian Center for Policy Research, the conflict has claimed the lives of over 470,000 people, injured 1.9 million others, and displaced nearly half of the country's pre-war population of about 23 million within or beyond its borders.
In the meantime, Iran has remained a close ally of Syria and supports its legitimate government in the face of foreign-backed militancy.
Tehran insists that the Syrian nation is the only side that has the right to shape the future of its own country, rejecting foreign intervention with the use of force.