Zarif Says to Pursue Iranian Expats' Voting in Canada
TEHRAN (Tasnim) – Following the Canadian government's refusal to allow setting up polling stations in the North American country for Iran's upcoming presidential election, Iranian Foreign Minister Mohammad Javad Zarif said he would pursue the issue.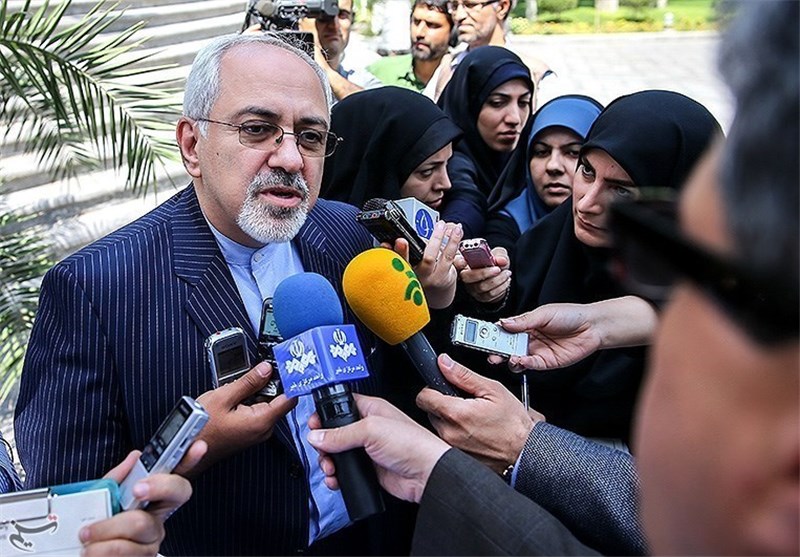 Speaking to reporters on the sidelines of a cabinet session in Tehran on Wednesday, Zarif said a delegation from Canada's foreign ministry is in Iran today and the issue will be discussed with them.
He pointed to his recent talks with his Canadian counterpart, Chrystia Freeland, noting that the Canadian top diplomat has told him Canada was willing to set up polling stations but the arrangements have not been made due to the severance of diplomatic ties.
Zarif added that there will be numerous polling stations in the US and that Iranian expatriates living in Canada can refer to nearby cities in the US to vote in the upcoming presidential election.
Iran's Foreign Ministry said last week that it has been pursuing diplomacy to allow Iranian nationals residing in the US and Canada to vote in the May 19 presidential election.
Meanwhile, a political delegation from Canada's Foreign Ministry arrived in Tehran on Tuesday morning for talks with Iranian officials on bilateral relations.
Former Canadian Prime Minister Stephen Harper severed diplomatic relations with Iran in September 2012, citing, among other pretexts, what it described as "continued threats from Iran to Israel".
The two countries now maintain interests sections in the embassies of third countries.
Canada's incumbent Prime Minister Justin Trudeau has signaled willingness to reopen the country's embassy in Iran.