Scores of Militants, Their Families Evacuated from Syria's Homs
DAMASCUS (Tasnim) – Large groups of militants and their relatives were evacuated from an area in the central Syrian province of Homs as part of a reconciliation deal between Damascus and armed groups.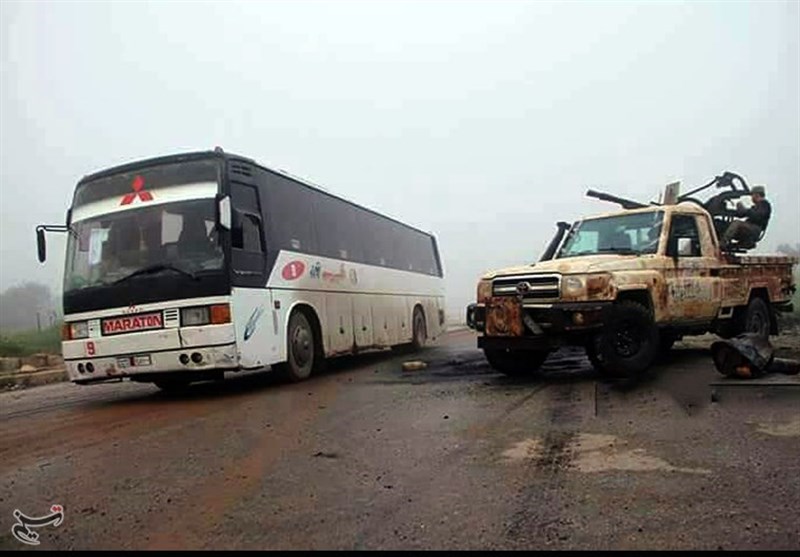 On Tuesday, more than 2,600 militants and their family members were transported out of al-Waer neighborhood in Homs, according to Tasnim dispatches.
The report added that the evacuation of the 10th group of the militants who had rejected the reconciliation agreement was completed on Tuesday.
He added that this was the penultimate group and it included the evacuation of 2613 people, more than 460 of whom were militants, via 58 buses towards Idlib, noting that the process was carried out under the supervision of the Syrian Arab Red Crescent (SARC), Russian Military Police and the Internal Security Forces.
In parallel to the departure of the militants, the legal status of 428 persons from al-Waer neighborhood was settled in the framework of the implementation of the reconciliation agreement and under the Amnesty Decree No. 15 for 2016.
Since the start of the evacuation process last March, dozens of family members of militants have returned back to al-Waer neighborhood from camps in Jarabulus and Idlib, fleeing the bad humanitarian and health conditions there.
Over the past six years, Syria has been fighting foreign-sponsored militancy. UN Special Envoy for Syria Staffan de Mistura estimated in August that more than 400,000 people had been killed in the Syrian crisis until then. The UN has stopped its official casualty count in Syria, citing its inability to verify the figures it receives from various sources.