Islamic Solidarity Games: Iran's Greco-Roman Wrestlers Bag Two Gold Medals
Tehran (Tasnim) – Iranian Greco-Roman wrestlers Mohammadali Geraei and Yousef Ghaderian won two gold medals at the 4th Islamic Solidarity Games in Baku on Wednesday.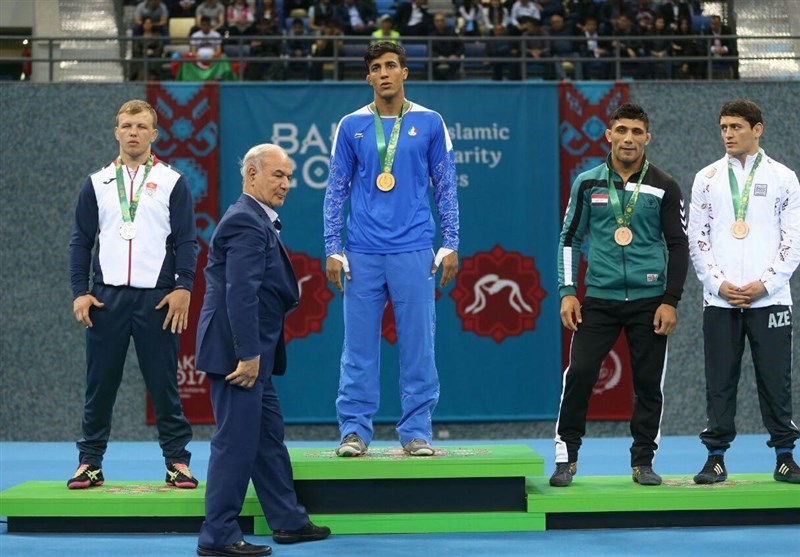 In the men's 71kg class, Geraei defeated Kyrgyzstan's Ruslan Tsarev 4-3 in the final match and won the gold medal.
Iraqi Taha Yaseen Dhabir Al Salihi and Rasul Chunayev from Azerbaijan jointly won the bronze medal.
In the men's 80kg class, Ghaderian defeated Rafig Huseynov from Azerbaijan in the final match.
Turkey's Burhan Akbudak and Algerian Bachir Sid Azara won the bronze medal.
More than 3,000 athletes from 54 countries of the Islamic Solidarity Sports Federation are competing in 21 sports at the Games.
The Baku 2017 Islamic Solidarity Games started May 8 and will last until May 22 in Azerbaijan's capital.