EU to Closely Watch Iran's Elections: Mogherini
TEHRAN (Tasnim) – European Union Foreign Policy Chief Federica Mogherini said the bloc will closely follow all stages of Iran's elections.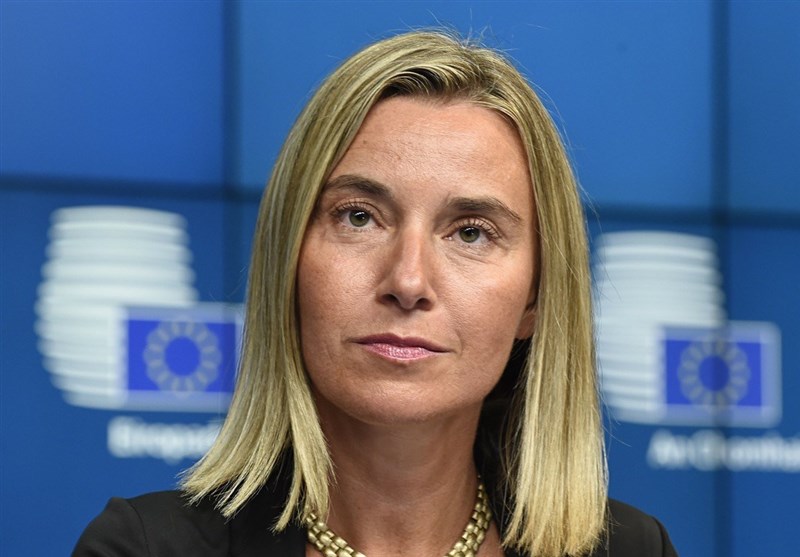 "We look at the elections in Iran very closely because it's an important player in the region, not only in the Middle but also in Asia," Mogherini said on Thursday.
"I would never comment on possible results," she added, noting that Iran and the EU have had close cooperation in different fields, particularly in the implementation of the 2015 nuclear agreement, also known the Joint Comprehensive Plan of Action (JCPOA), between Tehran and world powers.
Iran is simultaneously holding the 12th presidential election, the 5th City and Village Councils elections, and the Parliament's midterm election.
Polling stations across Iran opened on Friday morning for the elections. 63,429 polling stations across Iran opened at 8 am local time on Interior Minister Abdolreza Rahmani Fazli's order. Around 14,000 mobile ballot boxes have been also prepared for inaccessible and rural areas.
There are four candidates seeking presidency in the polls, including incumbent President Hassan Rouhani, Ebrahim Raisi, Mostafa Hashemitaba, and Mostafa Aqa-Mirsalim.
A run-off would be held a week later if none of the candidates wins a majority, which is at least 50 percent plus one vote.