High Turnout in Iran Polls to Send Significant Message to Region: Spokesman
TEHRAN (Tasnim) – Iranian Foreign Ministry Spokesman Bahram Qassemi highlighted the importance of people's massive presence in Friday's elections and said the message of a high turnout would be "very important" in the Middle East.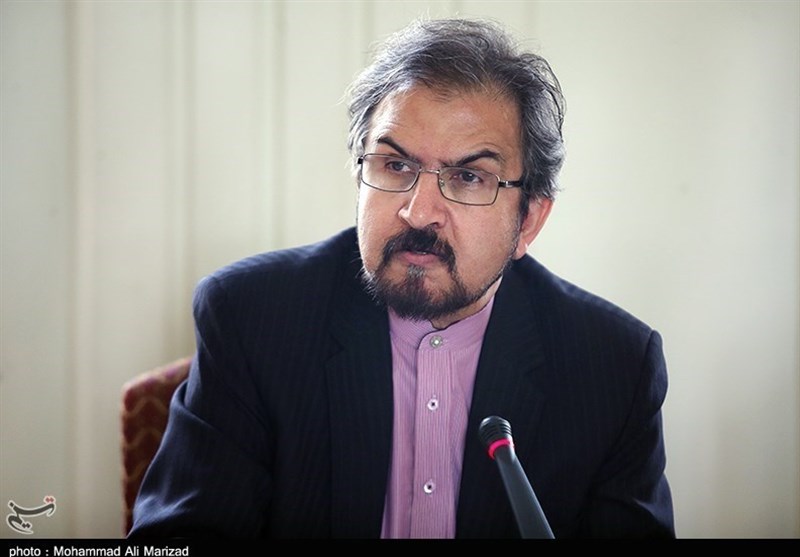 "The (Iranian) people are vigilant and aware that international and regional issues have an effect on their lives," Qassemi told reporters, while attending a polling station in northern Tehran on Friday morning to cast his vote.
At this stage, the Iranian people have decided to participate in the elections "with more elation", the spokesman added.
"The message of the people's presence (in the elections) is very important in the region," Qassemi stressed.
Near 63,500 polling stations across Iran opened on Friday morning. Around 14,000 mobile ballot boxes have been also prepared for inaccessible and rural areas.
Iranians headed to the polls as soon as the stations opened to elect the country's 8th president.
According to the Interior Ministry, the election process involves around 1.5 million executive forces and monitors, 350,000 security forces, 70,000 inspectors, and around 100,000 representatives of local governors.
Authorities say the number of eligible voters stands at above 56,400,000, more than 1,350,000 of whom are allowed to vote for the first time.
More than 600 local and foreign reporters and journalist cover the news of the election.