Iran Urges Stronger French Role in JCPOA Implementation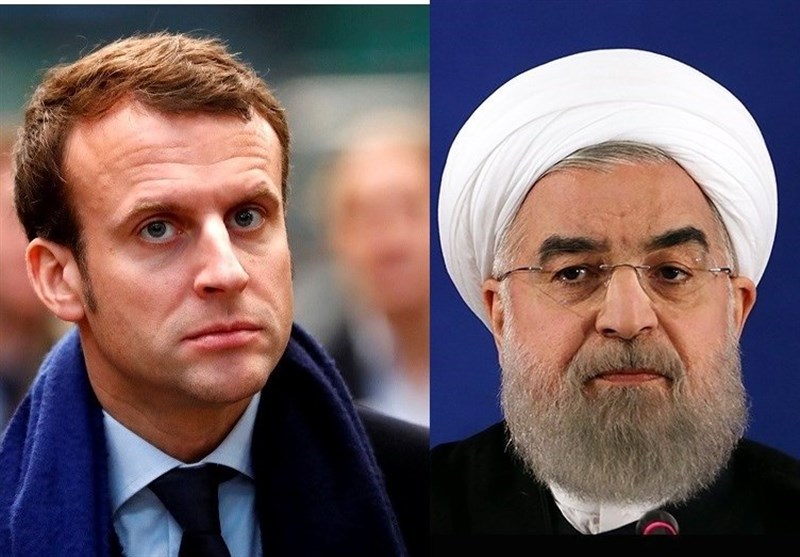 TEHRAN (Tasnim) – Iranian President Hassan Rouhani called on France to play a more active role in the implementation of the Joint Comprehensive Plan of Action (JCPOA), a nuclear agreement between Tehran and the Group 5+1 (Russia, China, the US, Britain, France and Germany).
Speaking with his French counterpart Emanuel Macron on the telephone on Monday, President Rouhani highlighted France's "influential" role in the course of negotiations on Iran's nuclear program that resulted in the JCPOA.
The Iranian president, however, deplored a lack of commitment to the nuclear deal by certain parties, saying, "We expect France and the European Union to play a more active role in the implementation of the agreement."
He further hailed the growing economic ties between Tehran and Paris, and stressed the need for the removal of obstacles to banking and financial cooperation with the European country.
President Rouhani also voiced Iran's readiness to attract French investors to develop a partnership in various fields, including the transportation industry and infrastructures in Iran.
He finally expressed Iran's preparedness to cooperate with France at all levels in the fight against terrorism and in settling a crisis that has gripped Syria for more than six years.
For his part, the new French president congratulated President Rouhani on securing a second term in the Friday's presidential election in Iran.
Macron described the JCPOA as a significant deal for the regional and international security, emphasizing that all sides should support the accord for economic development and closer cooperation with Iran.
Highlighting Iran's major role in resolving the crisis in Syria and in countering terrorism in the Middle East, the French president called for concerted action to contribute to peace and stability in the region.
Emmanuel Macron, leader of the center-left En Marche party, won France's presidential election in early May.
Iran's President Rouhani also won a second term by garnering 57 percent of the votes in Friday's election.
Iran and the Group 5+1 (also known as E3+3) reached a conclusion over the text of the JCPOA on July 14, 2015. The accord took effect in January 2016 and was supposed to terminate all nuclear-related sanctions against Iran all at once, but its implementation has been hampered due to US policies.