Germany Seeks to Block NATO Summit in Turkey: Report
TEHRAN (Tasnim) - Germany and other NATO allies have prevented Turkey from hosting next year's NATO summit, according to reports. Officials allegedly wanted to avoid the impression that NATO supports Turkey's "internal policy."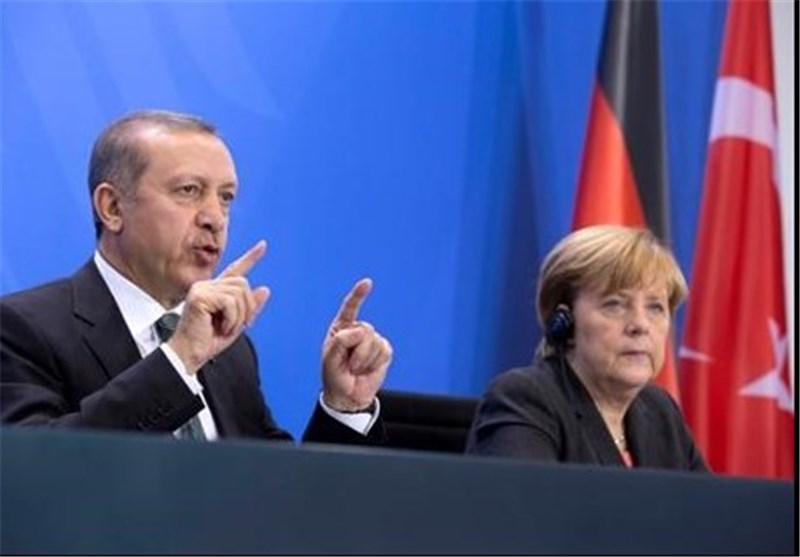 Germany, France, the Netherlands and Denmark have reportedly led a drive to block next year's NATO leader's summit from taking place in Turkey, according to a report published by German daily Die Welt on Wednesday.
The newspaper said that 18 EU nations and Canada agreed with the decision to prevent the meeting from taking place in Istanbul.
Turkey allegedly offered to host the summit slated for 2018 in Istanbul during the alliance's 2016 meeting in Warsaw. However, NATO nations at that time agreed to postpone the decision to a later date, the German daily said, Deutsche Welle reported.
NATO defense ministers are expected to make a final decision when they meet in June. According to the report, the favored proposal envisions the meeting at NATO's new headquarters in Brussels.
Since a failed coup to overthrow the Turkish government, Ankara has launched a massive crackdown, targeting journalists, teachers, soldiers and judges.
"We do not want to enhance Turkey's international credentials and we want to avoid the impression that NATO supports the Turkish government's internal policy," high-ranking NATO diplomats said, according to Die Welt.
The move effectively marks another twist in relations between Berlin and Ankara, which have seen a notable downturn over the past two years.
Earlier this month, Turkey blocked German lawmakers from visiting a Bundeswehr deployment stationed at Incirlik air base. Ankara said it was in response to Berlin's decision to grant asylum to Turkish military personnel accused of participating in a failed coup to overthrow President Recep Tayyip Erdogan.
Since then, Berlin has assessed alternative host countries for the deployment, including Jordan, Kuwait and Cyprus, according to German officials.
Ahead of a key meeting with Erdogan during last week's NATO summit; German Chancellor Angela Merkel threatened to withdraw the German deployment at Incirlik if the two leaders were unable to find a way to move forward.
"I will make it very clear to the Turkish president during our talks that it is indispensable for our soldiers to be able to be visited by members of the German Bundestag, as ours is a parliamentary military," Merkel said.
Roughly 250 troops are currently stationed at Incirlik to aid in the US-led coalition against the "Daesh (also known as ISIL or ISIS)" militant group, providing reconnaissance and support for the international operation.