Argentina Win Was Very Important for Iran: Igor Kolakovic
TEHRAN (Tasnim) – Iran volleyball coach Igor Kolakovic said that they needed to defeat Argentina at the 2017 FIVB Volleyball World League clash.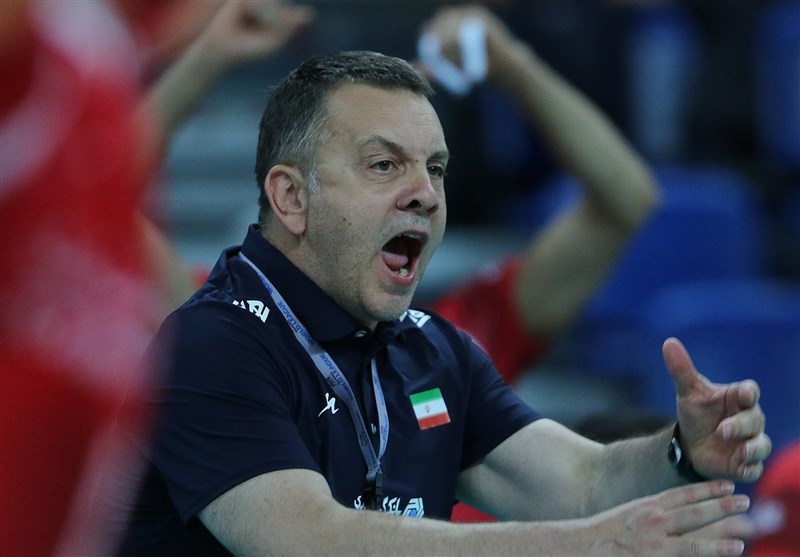 The Iranian team defeated Argentina 3-2 (29-27, 25-20, 20-25, 23-25, 15-11) in front of ecstatic fans in Tehran's Azadi Stadium.
"First of all, congratulations to the home crowd who supported us to the end. There was a difficult situation. This match was very important for us. We played a tough match. Argentina played good volleyball technically and tactically," Kolakovic said in the post-match news conference.
"They found solutions for our middle blockers and reception. We won with the spirit of a team."
"We saw how a young MohammadJavad Manavinezhad changed everything in the game and our position. He is now injured, but I hope he will soon recover for next week's matches in Poland," he added.
"And it is also so interesting for me to see how my players fight for the national team, for their families and countrymen, and for this nice country. It is so impressive, because they put all their effort on the court." Kolakovic stated.