Iranian Spokesman Sympathizes with Families of London Fire Victims
TEHRAN (Tasnim) – Iran's Foreign Ministry Spokesman Bahram Qassemi expressed sorrow over the loss of lives in a London tower block fire in which at least twelve people died on Wednesday.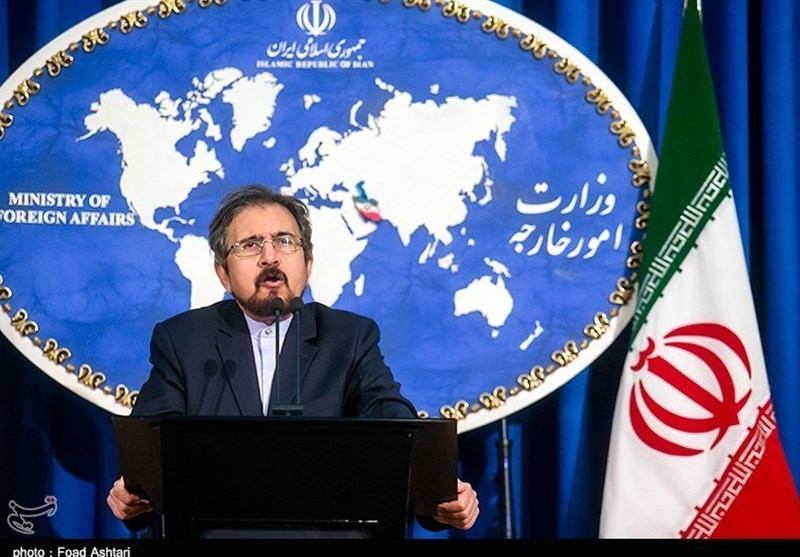 Qassemi late on Wednesday voiced sorrow over the deadly incident and expressed sympathy with the families of the victims.
The blaze engulfed a 24-story housing block in central London on Wednesday morning, trapping residents as they slept and killing at least 12 people in an inferno that the fire brigade said was unprecedented in its scale and speed.
More than 200 firefighters, backed up by 40 fire engines, fought for hours to try to control the blaze, London's deadliest for a generation. The Grenfell Tower apartment block was home to about 600 people.
A local residents' group said it had predicted such a catastrophe on their low-rent housing estate that overlooks affluent parts of the Kensington area of the capital, and London Mayor Sadiq Khan said there were questions to answer.
British Prime Minister Theresa May promised there would be a proper investigation into the disaster, which delayed her talks on trying to secure a parliamentary deal to stay in power and launch talks on Britain's exit from the European Union.
Some residents screamed for help from behind upper-floor windows and others tried to throw children to safety as flames raced through the Grenfell block of about 120 apartments just before 1 a.m.
Firefighters said they had rescued 65 people - some in pajamas - from the 43-year-old block.
"We could see a lot of children and parents screaming for 'Help! Help! Help!' and putting their hands on the window and asking to help them," Amina Sharif told Reuters.
"We could do nothing and we could see the stuff on the side was falling off, collapsing. We were just standing screaming and they were screaming."