Spokesman Bashes US State Secretary for Anti-Iran Remarks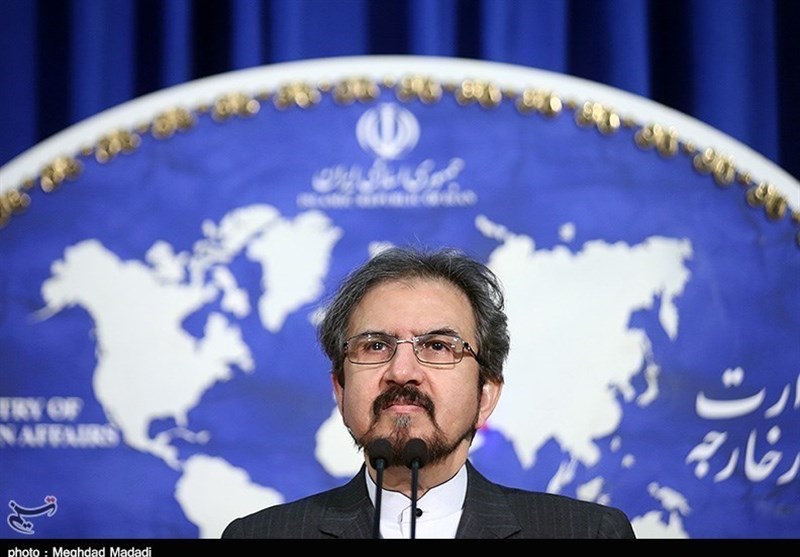 TEHRAN (Tasnim) – Iranian Foreign Ministry Spokesman Bahram Qassemi slammed recent remarks by US Secretary of State Rex Tillerson against the Islamic Republic as "meddlesome" and "in clear breach of rules of customary international law".
"Being confused, influenced by unsuitable assertions, and escaping the reality are clear features of the new US administration' foreign policy, a recent example of which is obvious in US official's comments," Qassemi said in a statement on Thursday, referring to recent remarks by Tillerson against Tehran.
"The meddlesome remarks are in clear breach of rules of customary international law, unacceptable and strongly condemned," he said.
The spokesman also referred to attempts to portray discord among the "united and great nation" of Iran or among its government officials as US officials' wishful thinking.
He further advised American officials to learn lessons from the past, saying they should avoid testing what they have already tested because any wrongdoing against the Islamic Republic will "lead to nothing but more regret" for them.
Speaking before the US House Foreign Affairs Committee on Wednesday, Tillerson leveled a number of baseless accusations against Iran and explicitly talked about plans for meddling in Iran's internal affairs.
"… I would tell you that we certainly recognize Iran's continued destabilizing in the region," he told the committee. "Their payment of foreign fighters, their export of militia fighters... We are taking action to respond to Iran. Additional sanctions (and) actions have been put in place against individuals and others. We continually review the merits both from the standpoint of diplomatic but also from international consequences of designating the Iranian revolutionary guard in its entirety…."
He added that the United States' "policy toward Iran is to … contain their ability and work toward support of those elements inside of Iran that would lead to a peaceful transition of" the government.