US, Zionism Godfathers of Terrorism: Iranian General
TEHRAN (Tasnim) - An Iranian military official said the bitter irony in a recent bill the US Senate has passed to impose sanctions on Iran for alleged support for terrorism is that the US government and Zionists themselves are known as the godfathers of terrorism.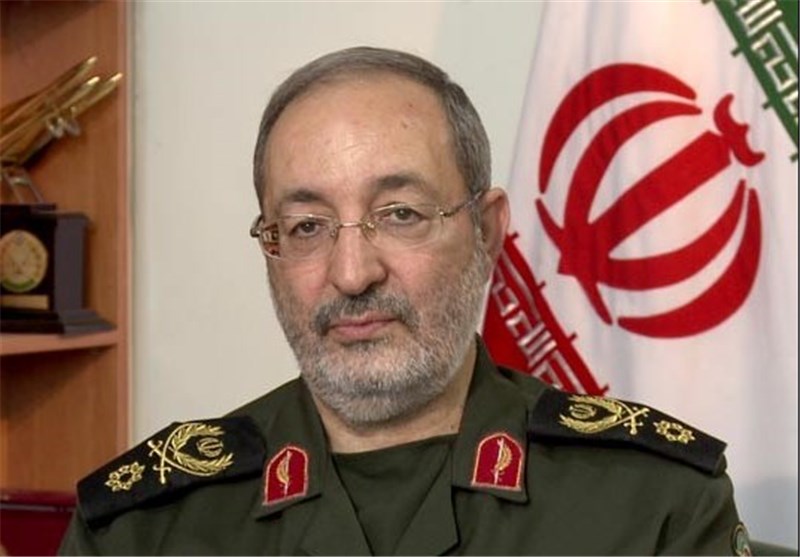 The world public opinion considers the US and global Zionism to be the godfathers of terrorism, Deputy Chief of Staff of the Iranian Armed Forces Brigadier General Massoud Jazayeri said on Sunday.
He hailed the Islamic Revolution Guards Corps (IRGC) as a popular force fighting against terrorism and supporting the people of Palestine, Iraq and Syria, saying the Senate's move to apply terrorism-related sanctions to the IRGC lays bare the United States' "evil nature."
Denouncing the US government's hegemonic and bullying nature, the general added that the US should change its policies or else it would be forced to.
"Such US measures as stepping up sanctions, violation of the JCPOA and labeling the IRGC as terrorist would steel our resolve for the battle against the Great Satan (US)," Jazayeri underscored.
The US Senate on Thursday passed a bill on new sanctions against Iran. The bill, which awaits an uncertain future in the House, imposes mandatory sanctions on people involved with Iran's ballistic missile program and those who do business with them. It also applies terrorism sanctions to the IRGC and enforces an arms embargo.
The so-called Countering Iran's Destabilizing Activities Act passed by 98 votes to two.
On Sunday, Secretary of Iran's Supreme National Security Council Ali Shamkhani said the Iranian committee monitoring the JCPOA implementation has come up with plans to take reciprocal measures in retaliation to the US bill.
Many experts have slammed the Senate move as a breach of both the text and the spirit of the JCPOA, a nuclear agreement between Iran and the Group 5+1 (Russia, China, the US, Britain, France and Germany).