Iran Expresses Condolences over Portugal Deadly Blaze
TEHRAN (Tasnim) – Iran's Foreign Ministry extended its condolences to the Portuguese nation and government over a deadly fire in the southern European country, which killed at least 62 people.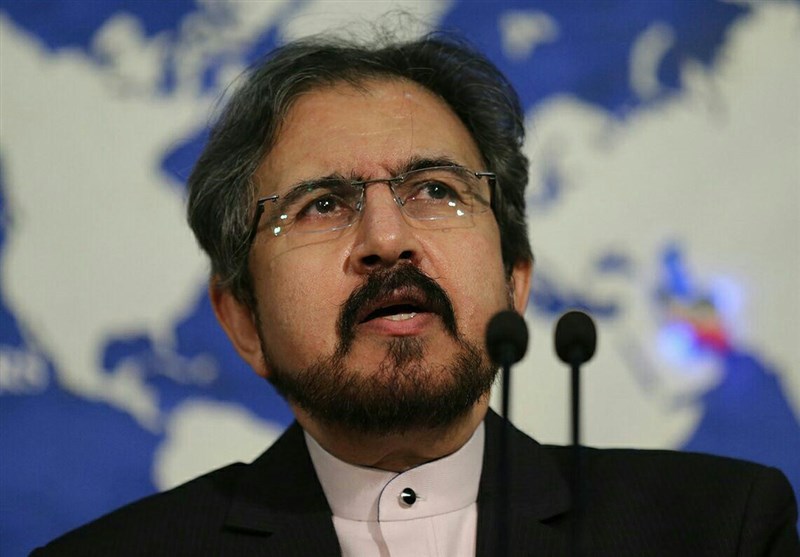 In a statement on Monday, Foreign Ministry Spokesman Bahram Qassemi offered heartfelt condolences and sympathy to the bereaved families of the victims and the affected over the deadly blaze.
The fire broke out on Saturday in the municipality of Pedrogao Grande in central Portugal, apparently caused by a lightning strike, and spread furiously in several directions.
Nearly 900 firefighters and 300 vehicles were still battling the blaze on Sunday afternoon as scenes of devastation could be seen around the town.
The expanse of wooded hills in the area north of Lisbon, which 24 hours before had glowed bright green with eucalyptus plants and pine trees, was gutted by the flames.
A thick layer of white smoke hovered over either side of a motorway for about 20 kilometers (12 miles), as blackened trees leaned listlessly over charred soil.
A burnt-out car sat outside partly destroyed and abandoned houses, while a few meters away police in face masks surrounded the corpse of a man hidden under a white sheet.
Secretary of State for the Interior Jorge Gomes said 62 people burned to death, mostly trapped in their cars engulfed by flames.
"It is difficult to say if they were fleeing the flames or were taken by surprise," he said.