Iranian Fans Love Team Melli: Carlos Queiroz
TEHRAN (Tasnim) – Iran national football team coach Carlos Queiroz praised Iranian fans for their support for the team.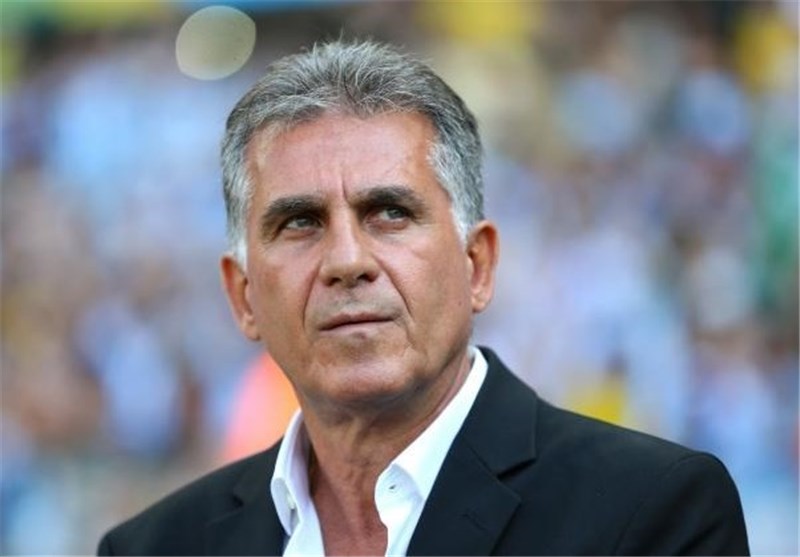 This month's 2-0 win over Uzbekistan made Iran the first Asian team to qualify for Russia, clinching top spot in Group A with two games to spare – and without a single goal conceded in 720 minutes of football.
"The fans love the team and the excitement they provide is special," Queiroz told AFP. "When we play at home the atmosphere is great and there can be 100,000 fans. When we qualified, there were celebrations in Tehran all night."
"I feel very proud and honored with that (World Cup) achievement," the Portuguese said. "Other coaches have qualified four times but not with different teams."
"To do it with these different countries, cultures and mentalities is at least, unique," Queiroz said. "Each country has its own challenges, its own strengths and weaknesses."
"I have been coaching for a long time," said Queiroz, who led Portugal's U-20 team to successive World Cup titles in 1989 and 1991.
Although Queiroz is attracting interest from other federations, he says he hasn't yet decided whether he will go for a fifth World Cup with a fourth national team.
"I don't really want to think what happens after the next World Cup. If this football animal is still biting me in the stomach then I can continue. I want to feel happy. If I can still make a contribution then maybe," Queiroz said.