Iran's Zarif: Ban on Muslims Not to Keep US Safer
TEHRAN (Tasnim) – Iranian Foreign Minister Mohammad Javad Zarif slammed a recent move by the US Supreme Court to revive parts of President Donald Trumps' travel ban on people from six Muslim countries, saying that it will not make the country safer.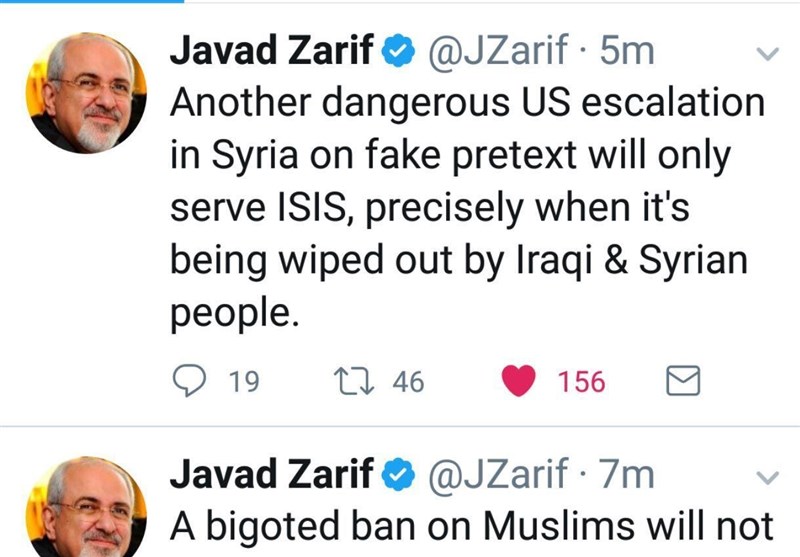 "A bigoted ban on Muslims will not keep (the) US safer," Zarif said on his official Twitter account on Tuesday.
"Instead of policies empowering extremists, US should join the real fight against them," he added in his tweet.
The US Supreme Court on Monday handed a victory to Trump by reviving parts of a March 6 executive order that Trump had said was needed to prevent terrorism attacks, allowing his temporary ban to go into effect for people with no strong ties to the US.
The court issued its order on the last day of its current term and agreed to hear oral arguments during its next term starting in October so it can decide finally whether the ban is lawful in a major test of presidential powers.
In a statement, Trump called the high court's action "a clear victory for our national security," saying the justices allowed the travel suspension to become largely effective.