Iran Urges Continued War on Terrorism after Mosul's Recapture
TEHRAN (Tasnim) – Iran's Foreign Ministry congratulated the Iraqi government and nation on the liberation of the city of Mosul from Daesh (ISIL) terrorist group, calling for the continuation of concerted action by the regional countries for the total annihilation of terrorism.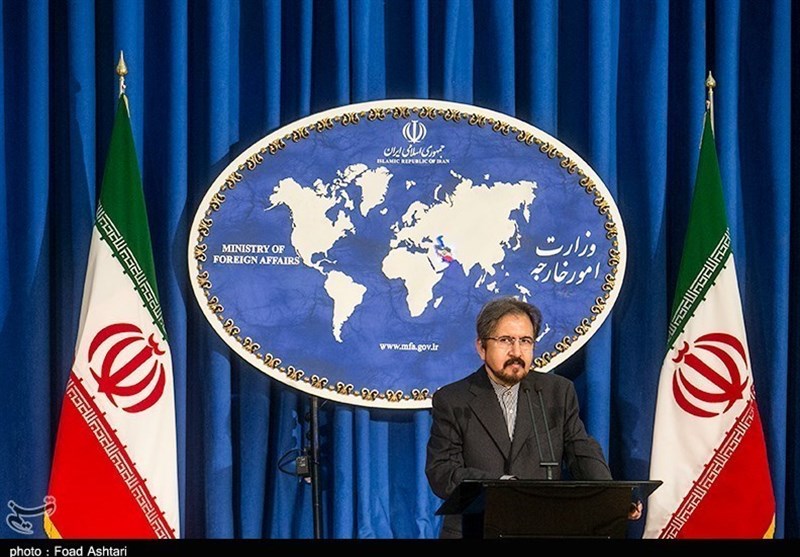 In a message on Friday evening, Foreign Ministry Spokesman Bahram Qassemi congratulated the neighboring Iraq's government, nation, religious authorities, military forces and voluntary fighters for the success to recapture Mosul after months of grinding urban warfare.
He also expressed the hope for the establishment of stability, security, calm and welfare in a "united and democratic" Iraq.
Stressing the need for the continuation of concerted action to fight off the ideological origins and sponsors of terrorism in Iraq and the region, the spokesman voiced Iran's readiness to assist the regional governments and nations in wiping out the remnants of terrorists.
Daesh militants made swift advances in northern and western Iraq over the summer of 2014, after capturing swaths of northern Syria.
After eight months of difficult urban warfare, Iraqi military forces on Thursday captured the Mosul mosque at the heart of the strategic northern city, which Daesh had declared its de facto capital.
Iraqi Prime Minister Haider al-Abadi said the liberation of the site of the symbolic al-Nuri Mosque in Old Mosul is "the declaration of the end of the statelet of Daesh."
Iraqi authorities expect the long battle for Mosul to end in coming days as remaining Daesh militants are bottled up in just a handful of neighborhoods of the Old City.
Daesh stronghold in Syria's Raqqa is also close to falling.