No New EU Sanctions on Iran: Spokesman
TEHRAN (Tasnim) – Iran's Foreign Ministry spokesperson dismissed the notion that the European Union has imposed fresh sanctions against Tehran, arguing that it has only updated the listing of the entities and organizations subject to its previous sanctions in a periodic process.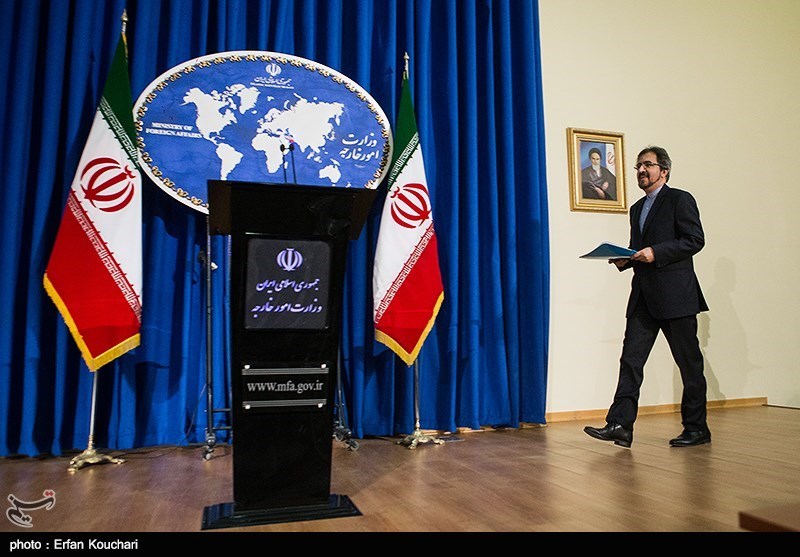 The European Union has not passed any new sanctions against Iran, either now or in the recent months, and not even during the whole past three years, when the nuclear negotiations between Iran and the Group 5+1 (Russia, China, the US, Britain, France and Germany) kicked off, Bahram Qassemi underlined.
Dismissing as "untrue and unprofessional" the media reports that Iran has been hit by a new set of EU sanctions, the spokesman explained that the union has only revised and updated the listing of the individuals and organizations targeted by the old sanctions, which is a periodic process and occurs every few months.
He further emphasized that the whole European officials, from European Union Foreign Policy Chief Federica Mogherini to President of the European Council Donald Tusk, President of the European Commission Jean-Claude Juncker and all European leaders have voiced strong support for the Joint Comprehensive Plan of Action (JCPOA), and have even blocked the new US administration's attempts to mount pressure on Iran.
In late June, the EU updated the listings of 23 people and 14 entities on its anti-nuclear proliferation and ballistic missile-related sanctions on Iran, to reflect amendments made to the identifying information by the UN.