US Calls for Global Pressure Hinder Dialogue on Denuclearization: Pyongyang
TEHRAN (Tasnim) - US attempts to ramp up pressure against North Korea threatens to undermine any possibility of negotiations on the North Korean nuclear program, Pyongyang warns.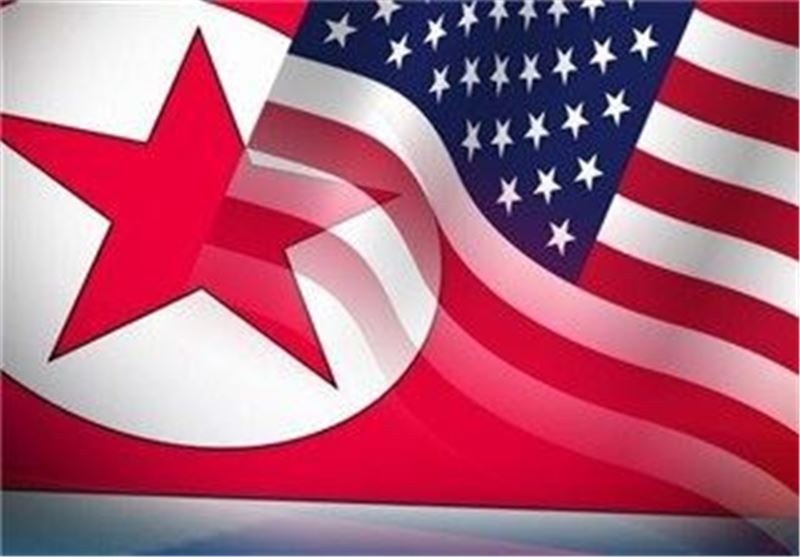 North Korea considers that the latest Washington's calls on the global community to increase the pressure on Pyongyang hamper any possibility of negotiations on the country's nuclear program, the state-owned Korean Central News Agency (KCNA) reported Sunday.
"The United States should understand that until they will not stop their hostile policy against North Korea, the missile and nuclear program of Pyongyang would never become the point of discussion and the dialogue on North Korea's denuclearization would never happen," the KCNA statement said.
On Monday, the Associated Press news agency reported, citing two UN diplomats that the United States distributed a draft resolution among the permanent members of the UN Security Council — Russia, China, Britain and France— on the new sanctions against Pyongyang in connection with the alleged test launch of the intercontinental missile, Sputnik reported.
Pyongyang announced the successful launch of its first intercontinental ballistic missile (ICBM), the Hwasong-14, on July 4. The missile traveled 933 kilometers (580 miles) before falling into the Sea of Japan. Two days after, US Ambassador to the United Nations Nikki Haley said that the United States was prepared to use the full range of capabilities, including military options, to defend the country and its allies against North Korea.