Targeting Terrorists outside Borders among IRGC Strategies: Commander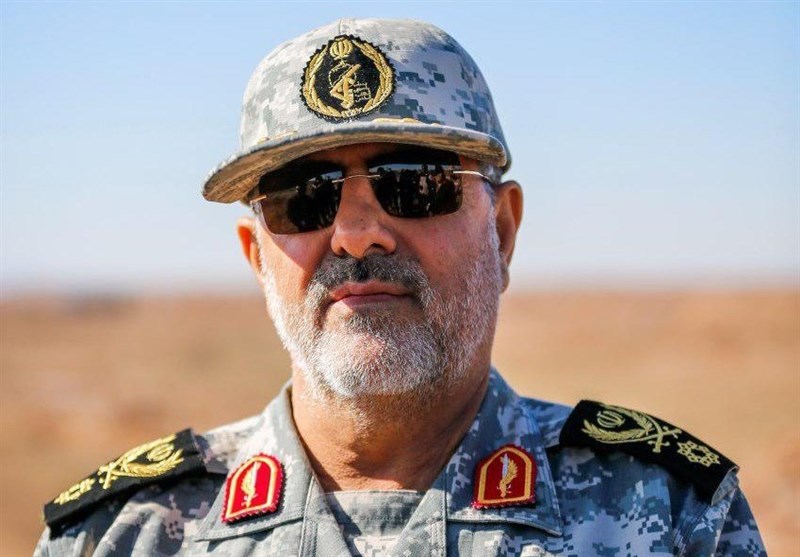 TEHRAN (Tasnim) – Commander of the Islamic Revolution Guards Corps (IRGC) Ground Force Brigadier General Mohammad Pakpour praised his forces' preparedness to counter foreign threats, saying the Islamic Republic's strategy is to chase and target terrorists even outside the borders.
Addressing a conference in the northeastern city of Mashhad on Thursday, Brigadier General Pakpour said the intelligence services of some countries that support terrorist groups, like Saudi Arabia and the US, are seeking to insecure Iran through strengthening the groups in northwestern and southeastern borders.
In response, the IRGC Ground Force has prioritized boosting its "intelligence and operational preparedness" to protect the borders from the threats posed by the terrorist groups, he added.
The commander went on to say that driving the terrorists out of the borders are not the only goal of the IRGC Ground Force, adding, "However, our strategy today is to go to the terrorist cells' strongholds and gatherings and places where they are organized."
Iran is considered by many experts as the "island of stability" in a region which faces many security challenges.
In August 2016, Leader of the Islamic Revolution Ayatollah Seyed Ali Khamenei highlighted the strong security in Iran despite crises and insecurity in the region.
"Thank God and through the appreciated efforts and endeavors of the military and security forces, the country enjoys a strong security shield while regional countries are filled with incidents and insecurity," the Leader said.