Iran Starts Mass-Production of Long-Range Air Defense Missiles (+Photos)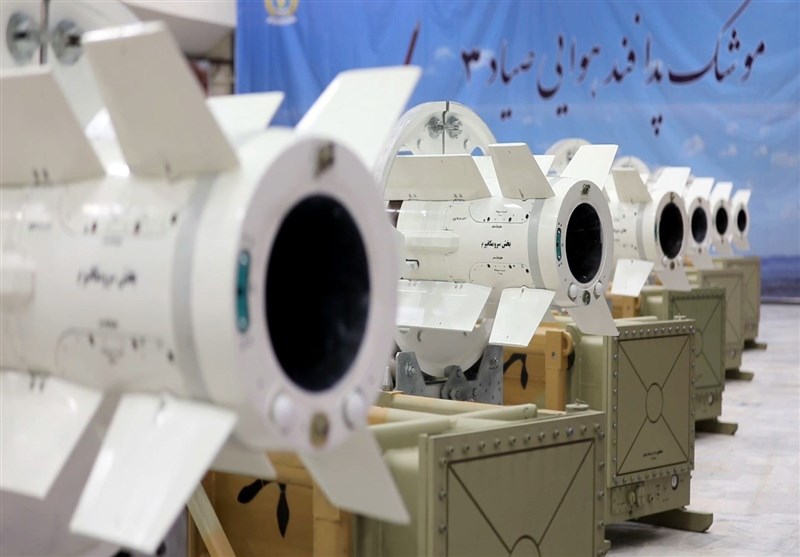 TEHRAN (Tasnim) – Iranian Defense Minister Brigadier General Hossein Dehqan on Sunday inaugurated the mass production line of a long-range air defense missile dubbed Sayyad-3 (Hunter-3), which is fully designed and manufactured by domestic military experts.
The production line of the state-of-the-art missiles was inaugurated during a ceremony on Saturday with Brigadier General Dehqan and Commander of Khatam al-Anbia Air Defense Base Brigadier General Farzad Esmaili in attendance.
During the event, a number of the long-range missiles were also delivered to the Khatam al-Anbia Air Defense Base.
Addressing the ceremony, Brigadier General Dehqan said the Sayyad-3 missiles have an operational range of 120 km and are able to fly at an altitude of 27km and designed to hit medium and long-range air threats.
Iranian military experts and technicians have in recent years made great headways in manufacturing a broad range of indigenous equipment, making the armed forces self-sufficient in the arms sphere.
Tehran has always assured other nations that its military might poses no threat to regional countries and others, saying that the Islamic Republic's defense doctrine is entirely based on deterrence.