Daesh Militants Suffer Setbacks in Raqqah, Homs
TEHRAN (Tasnim) – Syrian warplanes pounded the positions of Daesh (ISIL or ISIS) terrorists in the northern province of Raqqah, inflicting heavy casualties upon them.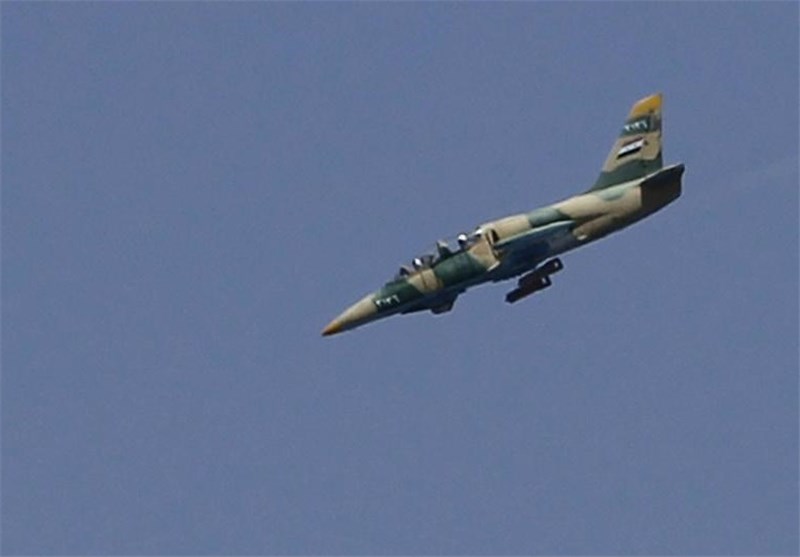 On Wednesday, Syrian jets hit the militants' gathering centers in the districts of Ma'adan, Khomaisieh, al-Jaber, Moqleh kabeir, and Moqlah Sagheir, killing and injuring large numbers of the terrorists, and destroying their arms depots, SANA reported.
In a separate development, Syrian forces foiled a major attack by the terror group in the central province of Homs and inflicted major losses on them in nearby areas of al-Shoumariyeh Mountains.
The terrorists' hideouts were also targeted by the Arab country's military aircraft in Hmaimeh village, southwest of Abu Kamal city in Homs.
Syria has been gripped by civil war since March 2011 with various terrorist groups, including Daesh (also known as ISIS or ISIL), currently controlling parts of it.
According to a report by the Syrian Center for Policy Research, the conflict has claimed the lives of over 470,000 people, injured 1.9 million others, and displaced nearly half of the country's pre-war population of about 23 million within or beyond its borders.