Rouhani Sworn In as Iran's President (+Photos)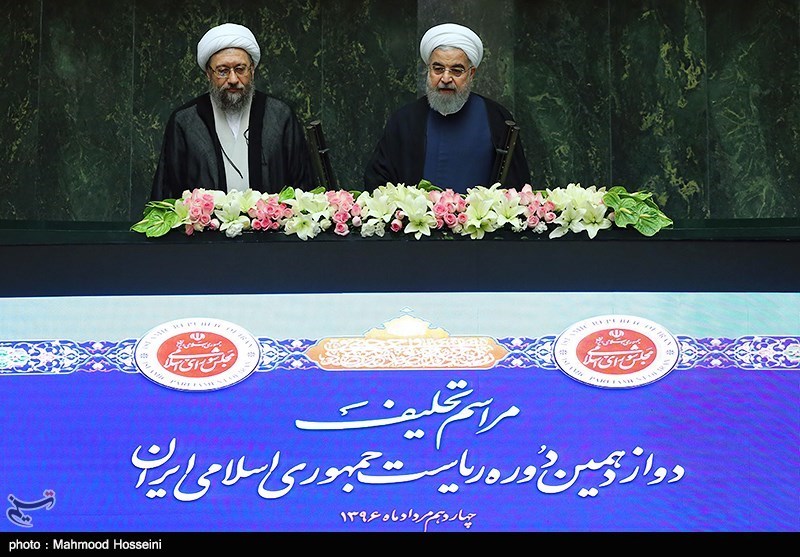 TEHRAN (Tasnim) – Hassan Rouhani was inaugurated as Iran's president for the second term on Saturday.
In a ceremony held at the Iranian Parliament on Saturday evening, Rouhani, 69, took the oath of office and was officially installed as the president of the Islamic Republic of Iran.
The ceremony was attended by more than 130 ranking officials from 85 countries and international organizations.
All top Iranian officials and eight foreign presidents were among the dignitaries in the ceremony.
EU Foreign Policy Chief Federica Mogherini also partook in the inauguration ceremony.
Rouhani secured a second term in May 19 presidential election by winning more than 57 percent of the votes. No sitting president in Iran has failed to win a second term since 1981.
The swearing-in ceremony came two days after Leader of the Islamic Revolution Ayatollah Seyed Ali Khamenei endorsed the president's decree.
President Rouhani has now two weeks to submit his new cabinet to the parliament for a vote of confidence.
The lawmakers will then assess the programs of the proposed ministerial picks for a week, before an open session for the vote of confidence.