Takfiri Current on Last Legs: IRGC Commander
TEHRAN (Tasnim) – Lieutenant Commander of the Islamic Revolution Guards Corps (IRGC) for Political Affairs Brigadier General Rasoul Sanaei-Rad said foreign-backed Takfiri (extremist) groups in the Middle East are nearing their end.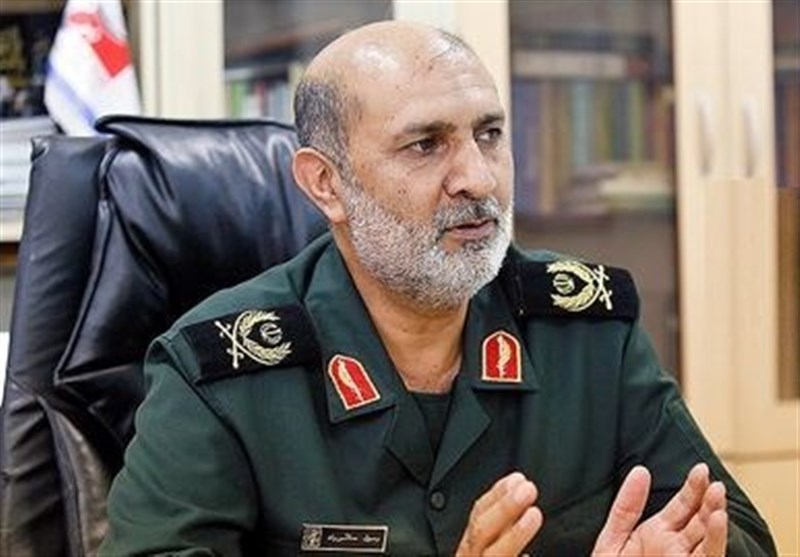 Speaking at a ceremony in Tehran on Monday, Brigadier General Sanaei-Rad hailed recent advances of the Syrian army and allied forces against foreign-backed Takfiri terrorists and said there are signs in the Arab country that show the defeat of the Takfiri current is certain.
"They are spending the last days and months of their lives because they are no longer able to keep control over their (captured) areas," he said.
The commander also emphasized that if the Takfiri current had not been countered, it would have dealt severe blows to true Islam.
In recent years, the Middle East has been plagued with Takfiri terrorist groups like Daesh (also known as ISIS or ISIL), which are believed to have been created and supported by the West and some regional Arab countries.
The terrorist groups, which claim to be Islamic but whose actions are anything but, have been committing heinous crimes not only against non-Muslims, but mostly against Muslims in the region.
Iraq and Syria have been gripped by insurgency with various terrorist groups, including Daesh, currently controlling parts of their territories.