Lebanon Army Gains New Achievements in Border with Syria
TEHRAN (Tasnim) – The Syrian Army forces made new achievements and brought under control some strategic hills in Ras Ba'albek region in the country's shared borders with Syria on Wednesday.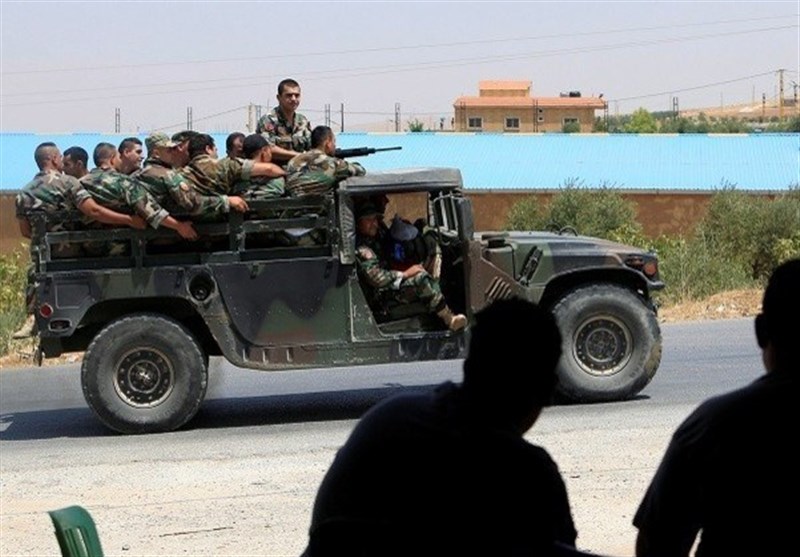 The Army forces dominated some of the top hills in Nezouhah Marah al-Sheikh, Khabiat al-Saghir, Tala'at al-Khanzir and Shomis Khaza'al in Ras Ba'albek region, the Elnashra news website reported.
Kharbat Khaza'al, Eghab Khaza'al and Dhohour al-Khanzir were other mountains in the Ras Ba'albek region that came under the control of the Lebanese Army at the second phase of the operation, it added.
The operation came a few weeks after the Syrian and Lebanon Armies supported by the Lebanese Hezbollah resistance movement kicked off an operation in July to cleans the border regions from Takfiri terrorists and as a result, members of the Jabhat Fatah al-Sham – previously known as the Nusra Front – militant group forced to evacuate the region.
The Lebanese army said troops have advanced along the border with Syria, tightening the siege on areas controlled by Daesh (known also as ISIS or ISIL).
It is expected that the forces start an operation in the near future for elimination of Daesh in the region.