Trump Says 'Decisions Made' on Afghanistan Strategy
TEHRAN (Tasnim) – US President Donald Trump on Saturday indicated his administration has settled on a course of action to move forward in the US war in Afghanistan, but he offered no details a day after meeting with top advisers at Camp David.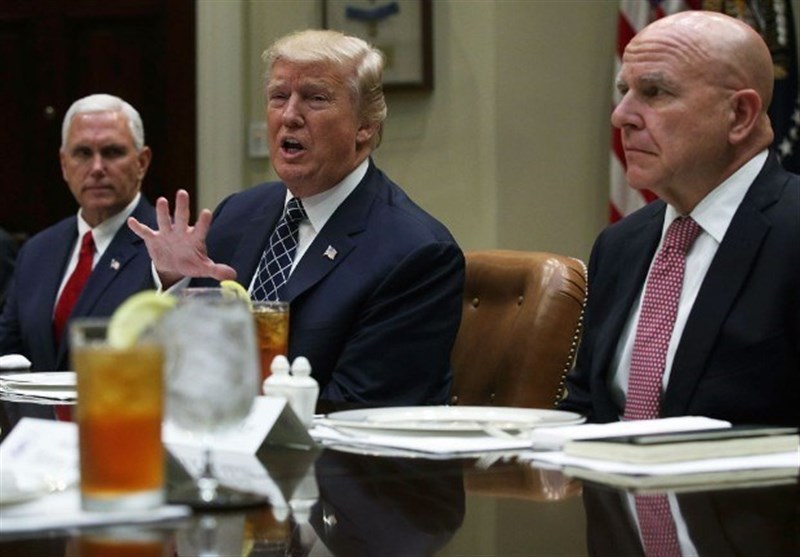 The administration is weighing plans to send an additional 3,800 troops to Afghanistan amid concerns among military leaders that the international coalition and Afghan government forces are losing ground against the Taliban and al-Qaeda. The United States has 8,400 troops on the ground, primarily to train and assist local forces as America's longest war grinds through its 16th year.
Trump met with more than a dozen aides, including Defense Secretary Jim Mattis and Secretary of State Rex Tillerson, at Camp David to discuss the administration's strategy in the region, including Pakistan and India, The Washington Post reported.
The president did not make public remarks after the meeting. In a statement, White House press secretary Sarah Huckabee Sanders said Friday that Trump had been "briefed extensively" and was "studying and considering his options."
Trump "will make an announcement to the American people, to our allies and partners, and to the world at the appropriate time," Sanders said.
The meeting at Camp David came on the same day as the departure from the White House of Trump's chief strategist, Stephen K. Bannon, who has advocated a more cautious approach that included proposals to replace US troops with private security contractors. Vice President Pence and national security adviser H.R. McMaster are among those who purportedly favor the troop surge.
Other top US officials attending the Camp David meeting included White House National Security Adviser McMaster, Joint Chiefs Chairman Gen. Joseph Dunford, Vice President Mike Pence, CIA Director Mike Pompeo, and United Nations Ambassador Nikki Haley.
Also attending were retired Marine general and White House Chief of Staff John Kelly, Attorney General Jeff Sessions and Vice Chairman of the Joint Chiefs of Staff Air Force Gen. Paul Selva.
The development came as the Republican chairman of the Senate Armed Services Committee, Sen. John McCain stated in frustration last week that he was preparing his own Afghan strategy for presentation to the US Congress in the absence of an administration plan.
McCain further charged that the US was "adrift in Afghanistan," adding that "we are losing in Afghanistan, and time is of the essence if we intend to turn the tide."