No Reconciliation Deal between Syria, Turkey: Assad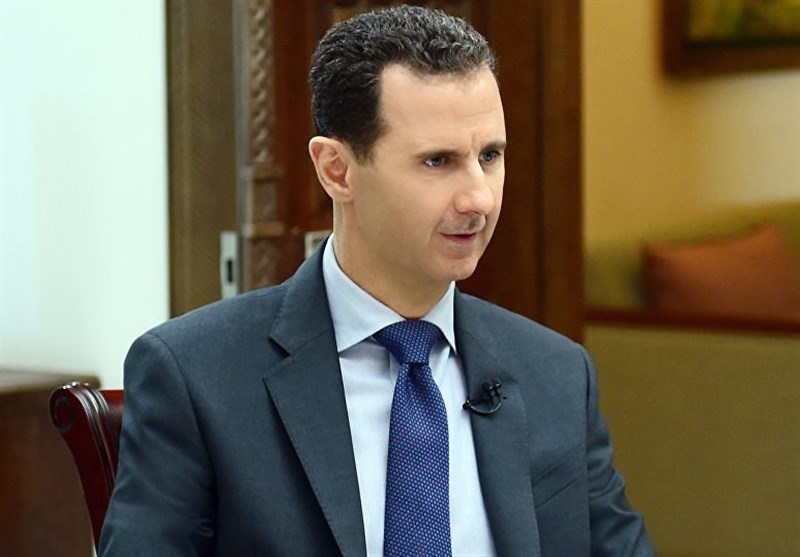 TEHRAN (Tasnim) – Syrian President Bashar Assad described his Turkish counterpart Recep Erdogan as a 'political beggar', putting an end to rumors that Turkey is engaged in a process of reconciliation with Syria after Ankara quietly withdrew support for opponents of the Syrian government.
"Erdogan is playing the role of political beggar after his support for terrorists was exposed. We don't consider the Turkish side to be a partner nor a guarantor nor do we trust it," Assad said while addressing the Foreign and Expatriates Minister Conference on Sunday, SANA reported.
Assad further said any Turkish soldier on Syrian soil will continue to be considered an attacker.
"…some are speculating that Turkey's move to withdraw support for Syria's anti-government forces is designed to pave the way for eventual reconciliation with the Syrian government. The Syrian government and moreover many Syrian civilians will not be quick to forgive Turkey for a role in the Syrian conflict viewed as destructive. Because it is now a certainty that the Arab Socialist Ba'ath Party will remain in power in Damascus, Turkey will likely eventually have to engage in a thaw with the Syrian government simply because Syria is a neighbor to Turkey, but this road may be long".
During his speech, the Syrian president also slammed continued western desires to divide Syria or to thrust sectarian violence upon the country, saying, "Sectarian rhetoric was transient, and what's on tongues is not important; what's important is what is in the hearts. If this divisive aspect that we hear about now in different parts of our society was in the hearts, then Syria would have fallen a long time ago, and the civil war that they talk about in Western media and that they tried to convince us about would have been a fait accompli".
He also said, "We are not in a state of isolation as they think, but this state of arrogance makes them think in that way. There will be no security cooperation or opening of embassies or role for some states that say they are looking for a solution until they cut off their ties with terrorism in a clear and unambiguous way.
"We will not allow enemies and rivals to achieve through politics what they failed to achieve through terrorism. We must work seriously from now to build the future Syria on solid bases.
"Everything related to the destiny and future of Syria is a one hundred percent Syrian issue, and the unity of Syrian territory is self-evident and not up for debate or discussion".
Assad said Syria will never allow western 'snakes' to divide Syria artificially while the war is nearing its end and the fight against terrorism must continue until victory is achieved in full.
He thanked Iran, Hezbollah, and Russia for their friendship to Syria and their assistance in the fight against Salafist terrorism.
Assad reiterated Syria's commitment to fighting Israeli occupation of Syrian territory, stressing that Syria will remain a perennial supporter of Palestine.
Syria has been gripped by civil war since March 2011 with various terrorist groups, including Daesh (also known as ISIS or ISIL), currently controlling parts of it.
According to a report by the Syrian Center for Policy Research, the conflict has claimed the lives of over 470,000 people, injured 1.9 million others, and displaced nearly half of the country's pre-war population of about 23 million within or beyond its borders.