Lebanese Ministers Stress Participation in Construction of Syria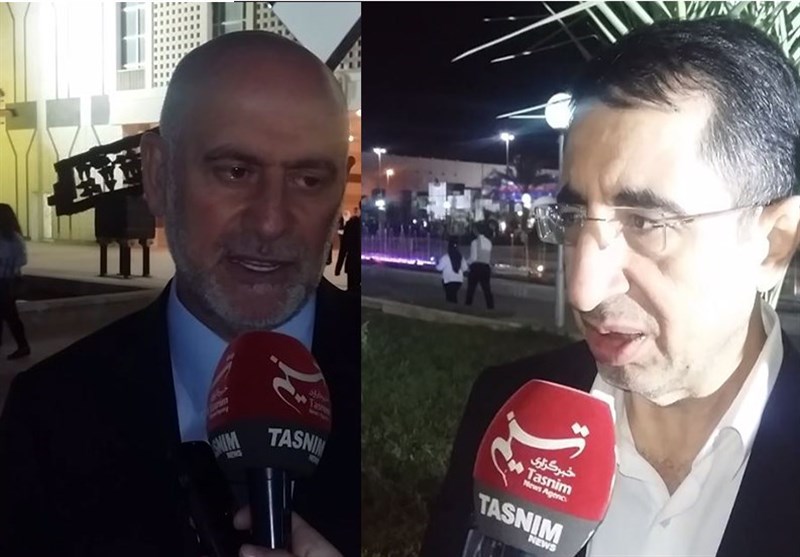 DAMASCUS (Tasnim) – Two Lebanese ministers who had attended the international trade fair in the Syrian capital of Damascus, underlined their country's willingness to participate in the reconstruction of war-torn Syria.
"Those opposing Beirut's participation in reconstruction of Syria should know that it will benefit Lebanon," Lebanon's Minister of Industry Hussein Hajj Hassan told Tasnim on the sidelines of his visit to the exhibition.
"Lebanon will increase its contribution to Syria's economy," he added.
The minister referred to some oppositions inside Lebanon to the move and hoped for moderation of political stances towards Syria after the country's recent victories over terrorism.
He underlined that the Lebanese people feel to be a partner of Syria in victories in the war on terrorism.
The minister pointed to huge turnout of Lebanese companies in the Syrian international fair, and said, "The issue shows improvement of situation in Syria."
Meanwhile, the Lebanon's Public Works and Transport Minister Youssef Fenianos who represents El Marada Christian current told Tasnim that both Hezbollah and a El Marada did not abandon Syria even for a single day during the global war the country was encountering in the past six years.
"El Marada party never cut its relations with Syrian government and like Iran and the Lebanese Hezbollah resistance movement sided with Damascus," he added.
Fenianos said, "Today we are celebrating Syria victory over Takfiri terrorism."
The 59th edition of Damascus international fair, Syria's top trade event, made a comeback on Thursday after five years, with companies from 43 countries attending the exhibition.
The event is hailed by many experts as sign of success for Syrian President Bashar Assad to restore business confidence following significant military gains in the fight against terrorist groups over the past months.
Iran and Russia, the main allies of the Syrian government, as well as China, top the list of participants in the fair.
Organizers say firms from Britain, France and Germany exhibit their goods and services in the event through agents, though their governments have severed relations with Syria.
لب