Iran's Top General: Any Offensive to Cost Aggressors Dearly
September, 02, 2017 - 15:13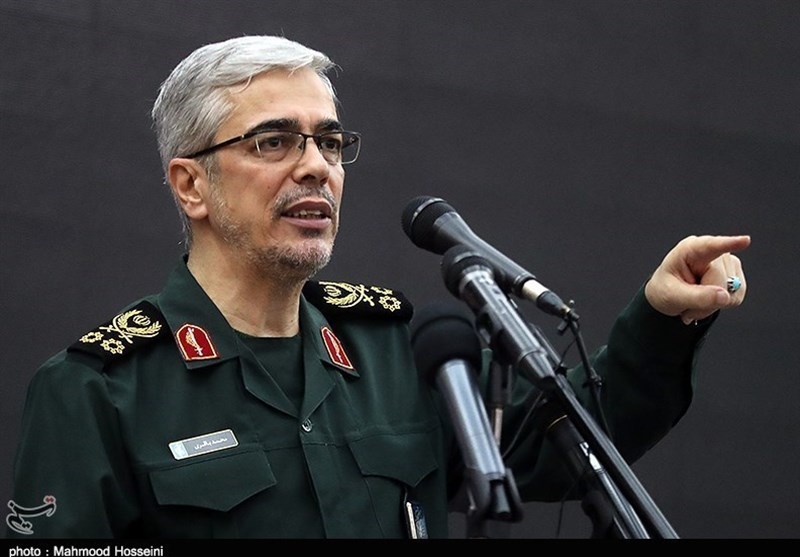 TEHRAN (Tasnim) – Chief of Staff of the Iranian Armed Forces cautioned the foes against the heavy costs they would have to pay in case of any military action against Iran, saying they won't be the one deciding when and how to end such a war, which would not remain confined to Iran's borders.
"If they (enemies of Iran) begin an invasion, they will not be able to end it, and they can't even keep the war theater limited to the Islamic Republic's borders or determine the priorities of the war," Major General Mohammad Hossein Baqeri said in a gathering Air Defense servicemen in Tehran on Saturday.
Highlighting Iran's great deterrent capabilities, the commander said the adversaries have come to the conclusion that military action against Iran will cost them dearly.
He also stressed that a hostile military aggression against Iran, however improbable, would not involve boots on the ground, because the enemies know what tough Iranian fighters they are going to be up against.
In comment back in May, Leader of the Islamic Revolution Ayatollah Seyed Ali Khamenei warned the adversaries of the "harsh reaction" they will have to suffer in case of any offense against Iran, stressing that the era of hit and run is over.
"The enemies should know that if they come up with the idea of an act of aggression against Iran, they will face a harsh reaction," Imam Khamenei said.
The Leader reiterated that the era of hit and run has ended, reminding the enemies that they might begin a war against Iran, but the decision to end it would not be theirs.