Iran Bans Oil Products Shipment to Iraqi Kurdistan
September, 30, 2017 - 16:09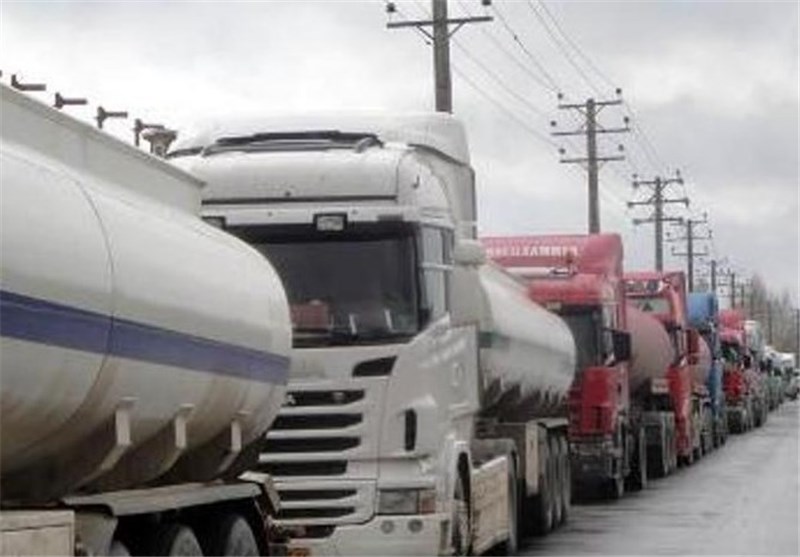 TEHRAN (Tasnim) - Iran's Ministry of Roads and Urban Development warned companies against shipment of oil products to and from the Iraqi Kurdistan "until further notice".
The decision is in line with Tehran's series of measures in response to a referendum held in the semi-autonomous region on possible secession from Iraq which has drawn international criticism.
"Given the recent developments in the region, it is suitable that international transportation companies and drivers active in this field avoid loading and carrying oil products to and from the Iraqi Kurdistan Region until further notice," a directive by the ministry's Road Maintenance and Transportation Organization said.
"It should be noted that the consequences of any action in this regard would befall the relevant company," it added.
The transportation is mostly carried out by tanker trucks which take crude oil from the Iraqi Kurdistan to Iran and carry back refined products to the region.
The Iraqi Kurdistan Region went ahead with its plan to hold the referendum on Monday while Iraq's neighbors and countries in the Middle East, including Iran and Turkey, had voiced opposition to such a move and supported the Baghdad central government.
On Monday night, thousands of Kurdish people in favor of KRG's secession from Iraq took to the streets in Erbil, with some waving Israeli flags to celebrate.
No one in the region, except Israel's Prime Minister Benjamin Netanyahu, endorsed the referendum, and all neighbors have warned that the secession plan would bring instability to the region and disintegrate Iraq.
Pressure has been building on officials in Erbil, Kurdistan's regional capital, over the referendum, with regional carriers, including Turkish Airlines, Egypt Air and Lebanon's Middle East Airlines submitting to Baghdad's request to suspend their flights serving Iraqi Kurdistan.