Turkish President Due in Iran for Key Talks
October, 02, 2017 - 10:14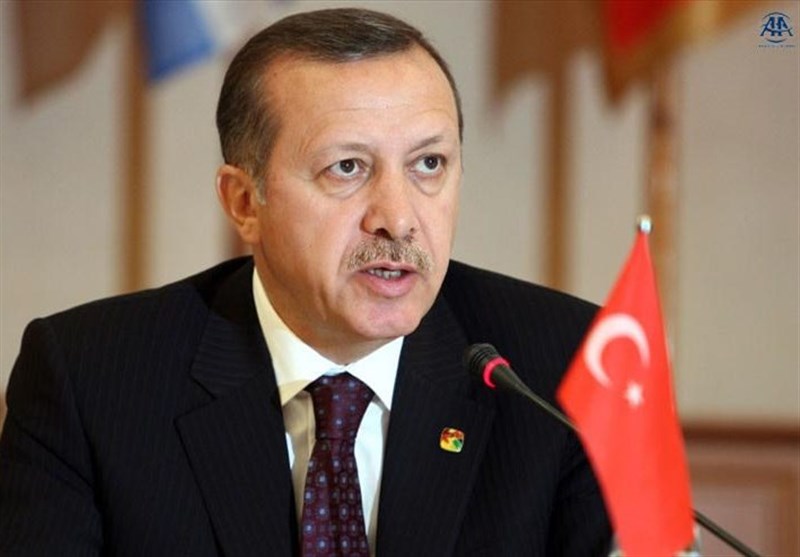 TEHRAN (Tasnim) – Turkish President Recep Tayyip Erdogan said he will travel to Iran on October 4 to discuss the latest regional developments, particularly the recent independence referendum in Iraq's Kurdistan region with his Iranian counterpart Hassan Rouhani.
Speaking at the Turkish Parliament's legislative year reception on Sunday, the Turkish president said the roadmap that Iran and Turkey will follow in response to the controversial referendum and other regional developments will take shape after his visit, Daily Sabah reported.
The Turkish president said he would also hold talks with Leader of the Islamic Revolution Ayatollah Seyed Ali Khamenei during his upcoming visit.
Chief of the General Staff of Turkey Hulusi Akar is currently in Iran for official talks.
The Iraqi Kurdistan Region went ahead with its plan to hold the referendum last Monday, September 25, while Iraq's neighbors and countries in the Middle East, including Iran and Turkey, had voiced opposition to such a move and supported the Baghdad central government.
On Monday night, thousands of Kurdish people in favor of KRG's secession from Iraq took to the streets in Erbil, with some waving Israeli flags to celebrate.
No one in the region, except Israel's Prime Minister Benjamin Netanyahu, endorsed the referendum, and all neighbors have warned that the secession plan would bring instability to the region and disintegrate Iraq.
Pressure has been building on officials in Erbil, Kurdistan's regional capital, over the referendum, with regional carriers, including Turkish Airlines, Egypt Air and Lebanon's Middle East Airlines submitting to Baghdad's request to suspend their flights serving Iraqi Kurdistan.