Syria Army Advances toward Al-Mayadeen District in Deir Ez-Zor
TEHRAN (Tasnim) – Syria's army and its allies on Saturday continued to make gains in their fight against Daesh (ISIL) in Deir ez-Zor, advancing toward the Mayadeen-Deir ez-Zor Highway in the eastern province.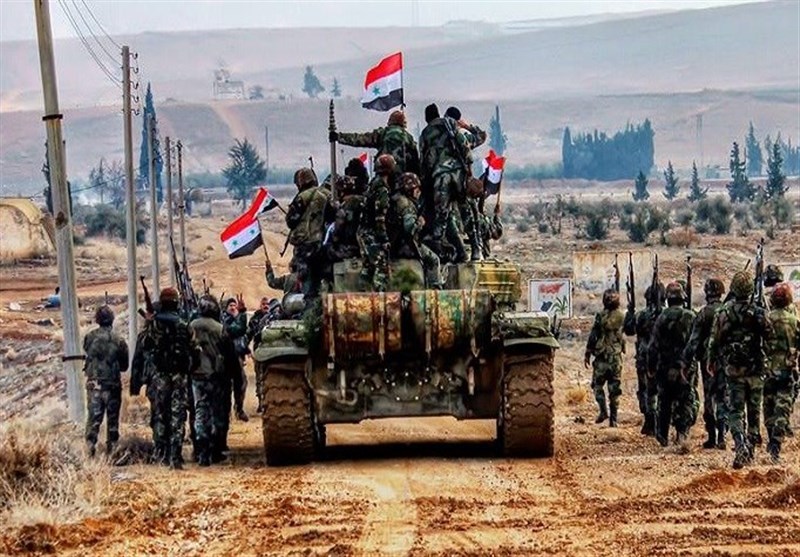 Syrian forces managed to reach al-Mayadeen after liberating Qala'at al-Rahbah and claiming the lives of scores of the Takfiri militants, according to al-Masdar News.
The report also suggested that Syrian government troops, backed by Russian warplanes, are now near the al-Mayadeen Market and Grain Silos.
Al-Mayadeen is one of Daesh's last bastions in Syria.
Meanwhile, Russia's defense ministry said its forces had killed about 120 Daesh militants and more than "60 foreign mercenaries" in a series of attacks in Syria's east over the past 24 hours.
About 80 terrorists died in a raid on a command post in the al-Mayadeen area of Deir ez-Zor province, the ministry added, saying that 40 militants were killed near the border town of al-Bukamal, also in Deir ez-Zor.
The ministry also said that "large numbers of foreign mercenaries" coming into al-Bukamal from neighboring Iraq were killed in a Russian air raid.
Many of them came from the former Soviet Union, Tunisia, and Egypt, according to the ministry.
Syria has been gripped by civil war since March 2011 with various terrorist groups, including Daesh, currently controlling parts of it.
According to a report by the Syrian Center for Policy Research, the conflict has claimed the lives of over 470,000 people, injured 1.9 million others, and displaced nearly half of the country's pre-war population of about 23 million within or beyond its borders.