Azeri Government to Approve New Bans on Shiite Rituals
TEHRAN (Tasnim) – The government of the Azerbaijan Republic has increased pressure on Shiite people and is expected to approve a new bill which will ban presence of children in religious Shiite ceremonies.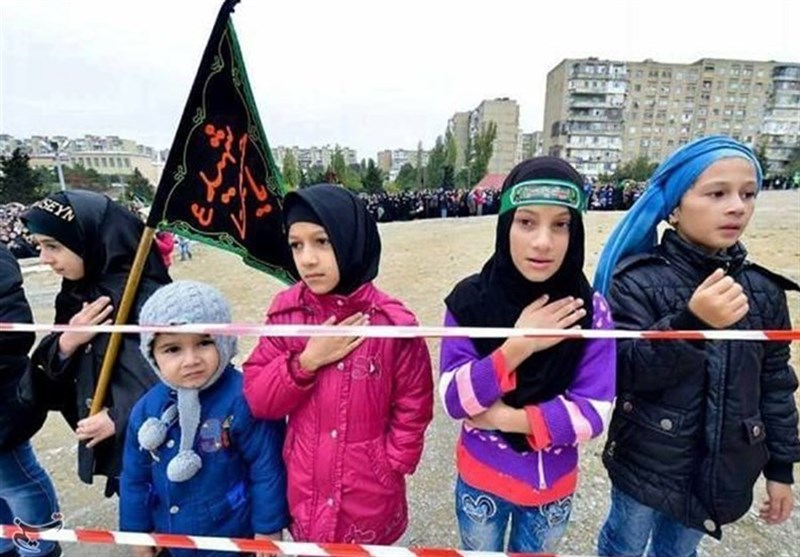 The State Committee for Family, Women and Children Affairs of Azerbaijan Republic which is a governmental agency within the Cabinet of Azerbaijan has declared in a statement that it is opposed to presence of children in Muharram processions.
The anti-Shiite committee said it has prepared a bill 'On Protection of Children from Information Harmful to Their Health and Development' based on an order of the President of the Republic of Azerbaijan released on June 1, 2016.
It noted that the bill has been delivered to the Azerbaijan president and is expected to be discussed in the country's National Assembly in the future.
Azerbaijan's secular government has increased crackdown on Shiite Muslims in recent years and in an attack to Muharram ceremonies in the eastern Nardaran town in 2015, several people were killed.
Policemen shot and killed five Shiite Muslims and arrested 32 others who had gathered for a religious ceremony to mark Arbaeen, the 40th day since the martyrdom anniversary of Imam Hussein (PBUH), the third Shiite Imam.
Ashura, the 10th day of the lunar month of Muharram, marks the martyrdom anniversary of Imam Hussein (AS), and his 72 faithful companions in the Battle of Karbala in 680 AD. Every year on Ashura, millions of Shiites around the world, dressed in black, take to the streets and mosques to mourn the sad occasion.
Despite pressures, Muharram ceremonies were held in various parts of the Shiite-majority Azerbaijan including its capital, Baku this year and there was huge turnout of people at the mourning ceremonies.