Iranian Defense Minister, Oman's Air Force Chief Discuss Closer Ties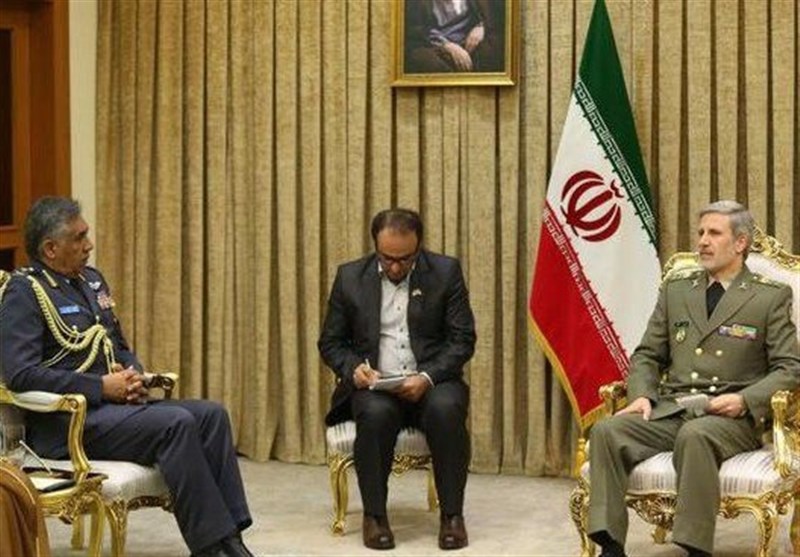 TEHRAN (Tasnim) – Iranian Defense Minister Brigadier General Amir Hatami and Commander of the Royal Air Force of Oman (RAFO) Air Vice Marshal Matar bin Ali al-Obaidani held talks on issues of mutual interest, including bilateral ties between the two countries in defense areas.
In the meeting held in Tehran on Tuesday, the two officials hailed the good record of relations between Iran and Oman and the cultural commonalities shared by the two countries.
Brigadier General Hatami and the Omani commander also stressed the need to promote friendship and tranquility in the Middle East and peaceful coexistence among neighbors in the region.
Iran and Oman have developed strong political relations in recent years, with their top officials making regular reciprocal visits.
The Islamic Republic of Iran and the Sultanate of Oman have also held several joint naval drills in the Persian Gulf and Sea of Oman over the past years.