Iran Urges Peaceful, Legal Pursuit of Demands in Spain's Catalonia
TEHRAN (Tasnim) – Iran's Foreign Ministry spokesman underlined the country's principled policy of supporting a united, integrated and democratic Spain, urging people in Catalonia region of Spain to pursue their demands through peaceful and legal ways.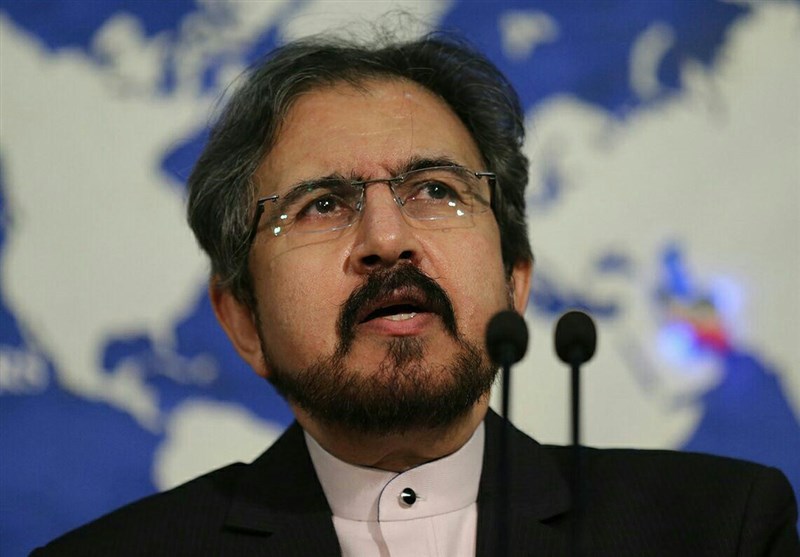 "The Islamic Republic underlines the necessity for adhering to the rule of law, avoiding violence and confrontation, and pursuing demands through legal and peaceful ways and dialogue," Bahram Qassemi said on Thursday.
He said that national integrity and synergy can better ensure the Spanish people's interests and the country's political stability and economic growth.
Iran, within the framework of its principled stances, believes in a united, integrated and democratic Spain and calls for preservation of stability, peace and national solidarity in Spain and respecting the country's Constitution, Qassemi added.
A referendum for independence held in Spain's north-eastern province of Catalonia on October 1 which Catalan leaders say resulted in a Yes vote for independence has made a big crisis in Spain.
Catalan President Carles Puigdemont and other regional leaders have signed a declaration of independence from Spain, following the disputed referendum.
However, they say the move will not be implemented for several weeks to allow talks with the government in Madrid.
The document calls for Catalonia to be recognized as an "independent and sovereign state".
The move was immediately dismissed by the Spanish central government in Madrid.
Spanish Prime Minister Mariano Rajoy on Wednesday gave the Catalan government eight days to drop an independence bid, failing which he would suspend Catalonia's political autonomy and rule the region directly.
Rajoy would probably call a snap regional election after activating Article 155 of the constitution that would allow him to sack the Catalan regional government.