Iranian, Russian Officials Discuss Expansion of Energy Cooperation
TEHRAN (Tasnim) – A delegation of Iranian lawmakers in a meeting with Pavel Zavalny, the chairman of Russia's State Duma Committee of Energy of the Federal Assembly, emphasized the need for expansion of ties between the two countries in the field of energy.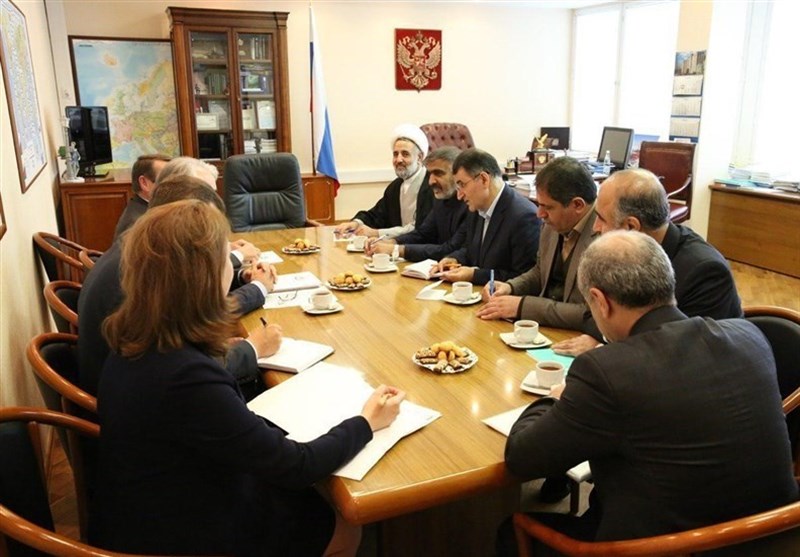 During the meeting in Moscow on Monday, the Iranian lawmakers and Zavalny reiterated the two country's resolve to boost their bilateral ties in the sector of energy.
Fereydoun Hassanvand, the head the Iranian parliament's Energy Commission, led the Iranian delegation.
The two sides also agreed to set up a joint working group in a bid to improve their cooperation in various areas, energy and investment in particular.
The Iranian parliamentarians have traveled to Russia to attend the 137th assembly of the Inter-Parliamentary Union (IPU) in St. Petersburg. Iranian Parliament speaker Ali Larijani is heading the mission.
Tehran and Moscow have taken steps to develop bilateral ties in recent years.
In September 2014, Iran and Russia agreed to boost cooperation in the area of economy and use national currencies in bilateral trade.
In a meeting between Iranian President Hassan Rouhani and Russian President Vladimir Putin on September 30, Putin hailed Iran's stance on regional and international issues and described the close cooperation between the two countries as a major factor in maintaining the stability of the region.