Iranian, Russian Deputy FMs to Meet in Moscow Soon
TEHRAN (Tasnim) – Russian Deputy Foreign Minister Sergei Ryabkov said he will meet Iranian Deputy Foreign Minister for Legal and International Affairs Abbas Araqchi in Moscow this week to discuss the situation around the 2015 nuclear deal between Tehran and world powers.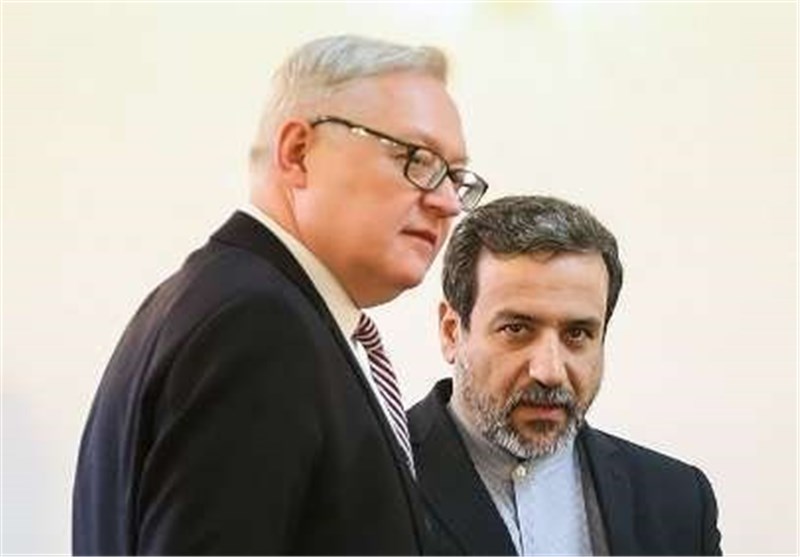 "Certainly, the focus is on the situation around the Joint Comprehensive Plan of Action in the light of (US President Donald) Trump's statement about his intentions ... and signals that the USA is inclined to supplement this document, to alter it or modify in a direction that suits Washington," the Interfax news agency quoted Ryabkov as saying on Tuesday.
Senior Iranian officials, including Spokesman for the Atomic Energy Organization of Iran (AEOI) Behrouz Kamalvandi, have traveled to Moscow to attend a seminar titled "A Review of 25 Years of Iran-Russia Nuclear Cooperation & the Horizon Ahead".
In addition to Iranian and Russian officials, some representatives of the Group 5+1 (Russia, China, the US, Britain, France and Germany) will be also present at the event.
In a major confrontational stance against Iran on Friday, Trump refused to certify the multilateral deal on Tehran's peaceful nuclear program.
Speaking from the White House, Trump said he will choose not to certify that Tehran is complying with the agreement, known as the Joint Comprehensive Plan of Action (JCPOA).