US to Regret Breaching JCPOA: Iran's Larijani
TEHRAN (Tasnim) – Iran has formulated a strategy to react to US measures, including its possible move to scrap the Joint Comprehensive Plan of Action (JCPOA), Iran's parliament speaker said, stressing that Tehran's reaction to the hostile actions would make the US regret taking such a move.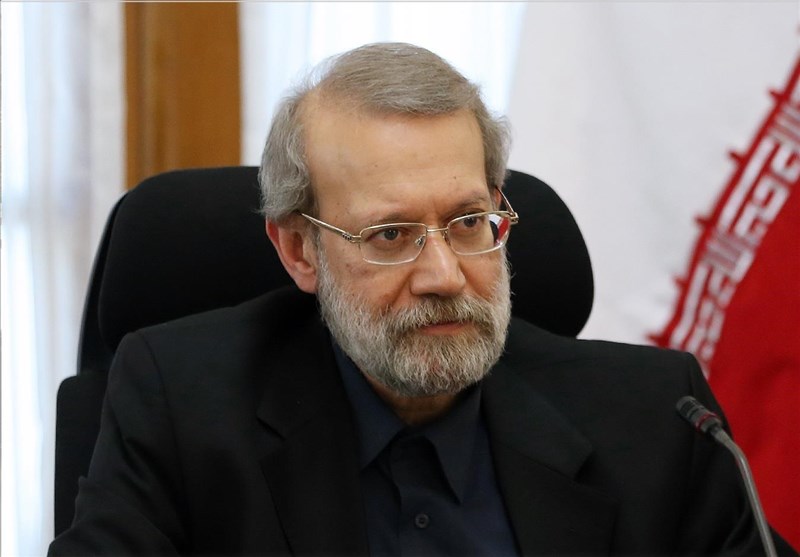 Asked about the future of Iran's nuclear program in case of US withdrawal from the JCPOA, the nuclear agreement between Tehran and the Group 5+1 (Russia, China, the US, Britain, France and Germany), Ali Larijani told reporters on Tuesday that the Islamic Republic has a "detailed plan and a definite law" for response.
The Iranian parliament has already devised a strategy for reacting to various American scenarios, the speaker noted, adding, "We will do something that would make Americans regret it."
In comments on Monday, Larijani said if Iran is to incur the expense of implementing the JCPOA without enjoying the advantages of the deal due to US obstructive policies, it will definitely reconsider its decision to honor the accord.
On Saturday, Iranian Foreign Minister Mohammad Javad Zarif also said the choice of pulling out of the JCPOA will remain a viable option for Iran if Tehran feels that the other side has fallen short of its promises to remove the sanctions under the nuclear deal.
Speaking from the White House on Friday, Trump said he would not recertify that Tehran is complying with the 2015 nuclear agreement.
The president is required by US law to certify every 90 days whether or not Iran is complying with the nuclear deal. He has certified the deal twice since coming to office.