Iraqi Forces Take control of Kurdish-Held Areas in Mosul's Niveveh
TEHRAN (Tasnim) – Iraqi forces took control on Tuesday of areas previously held by Kurdish forces in Mosul's Nineveh province, in northern Iraq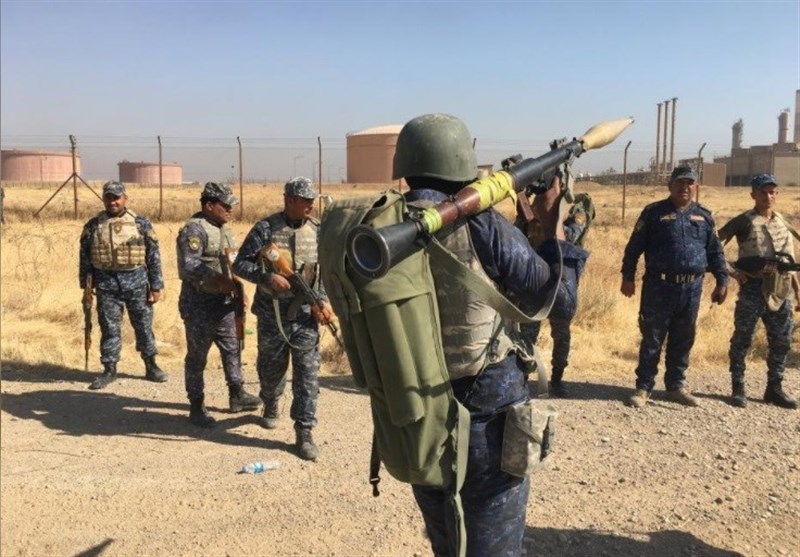 The areas were evacuated by the Kurdish Peshmerga fighters before the arrival of the Iraqi forces, a military statement said on Wednesday, Reuters reported.
The Mosul Dam, north west of the city, is among the positions retaken from the Peshmerga, the statement added.
Kurdish forces have been holding parts of Iraqi territory since 2014, when Daesh (ISIL) began an offensive across Iraq and the Kurds began fighting it and overrunning territory in the process.
The Baghdad government has long insisted that the Kurds pull out of the territories they had overrun. But the Kurdish militants have refused. Ever since a controversial referendum on secession in Iraqi Kurdistan on September 25, the Iraqi government has lost patience, sending security forces to retake Kurdish-held areas, including the oil-rich city of Kirkuk.
Meanwhile, Iraqi army and Hashd al-Sha'abi forces on Tuesday took control of the city of Sinjar in Nineveh Province following a pullout by Kurdish militants.
The Peshmerga militants also left the towns of Bashiqa and Bahzani in Nineveh.
Reports say that thousands of civilians have returned to the Iraqi city of Kirkuk after fleeing as government forces pushed Kurdish militants out of the city and established security.
Residents headed back along a main highway to the city's east on Tuesday with their children and belongings packed in their cars.
Police called on the residents, who had fled in their thousands for fear of a potential armed confrontation, to return, giving assurances that the situation is stable.
The city is now under a night-time curfew.
In a televised address, Iraqi President Fuad Masum said troops had no choice but to take over the administration of Kirkuk after Kurdish authorities held the referendum last month.
Masum, himself a Kurd, said the independence vote "provoked dangerous disputes" between Baghdad and Erbil, the capital of Iraq's Kurdish autonomous region.
Prime Minister Haider al-Abadi also said the Kurdish referendum "is finished and has become a thing of the past."
Addressing a news conference in Baghdad, Abadi called for dialog with Kurdish authorities to resolve the dispute "under the Constitution."