IRGC Vows to Accelerate Missile Progress after Trump's Speech
October, 19, 2017 - 13:55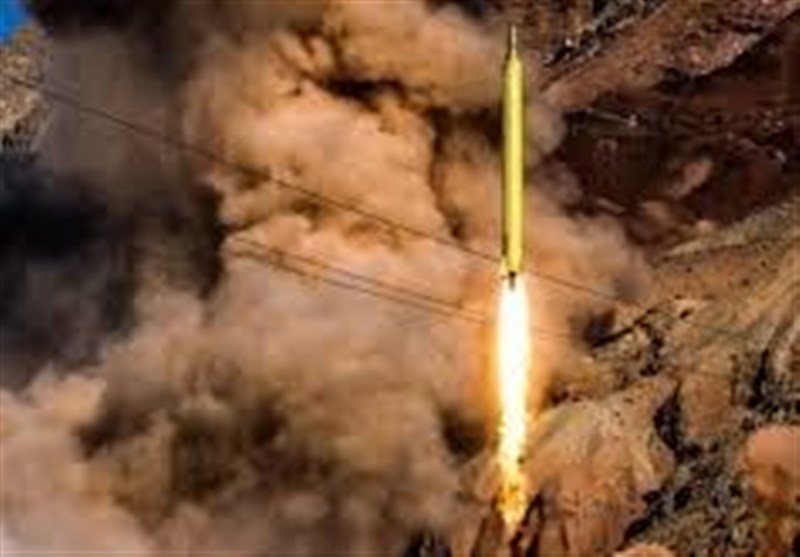 TEHRAN (Tasnim) – The Islamic Revolution Guards Corps denounced the "featherbrained" US president for his recent insults against the Iranian nation and his hostile comments about the IRGC, pledging that it will press on with plans to broaden its regional clout and boost Iran's missile power.
In a statement on Thursday, the IRGC lashed out at US President Donald Trump for his hostile stances against Iran, saying the featherbrained US leader's insults against the Iranian nation and his plan to impose sanctions on the IRGC were an indication of their anger at the IRGC's effective role in the region and reveal that the US and Israel have failed to carry out their "evil" schemes to redraw regional borders and undermine Muslim nations.
Hailing the "meaningful" national unity and support for the IRGC following Trump's hawkish speech, the statement underscored that the IRGC's raison d'être is an unwavering battle against the hegemonic system and Zionism and safeguarding the Islamic Revolution and the interests of Iran.
It went on to stress that the IRGC will keep trying to enhance its regional influence and boost Iran's missile capabilities incessantly and with more acceleration.
On Friday, Trump said his administration "cannot and will not" certify Iran's compliance with the Joint Comprehensive Plan of Action (JCPOA) to Congress, as he set out a new strategy for dealing with Iran.
He also said that his new strategy begins with imposing tough sanctions on the IRGC, accusing Iran of "proliferation of missiles and weapons that threaten its neighbor's global trade and freedom of navigation."
In a televised address to the nation later in the day, Iranian President Hassan Rouhani blasted the comments by Trump, reiterating that the Iranian nation will not surrender to such "false statements and hate speech."