Erdogan Blasts US Arrest Warrants for Bodyguards
TEHRAN (Tasnim) - Turkish President Recep Tayyip Erdogan said on Saturday the US could not be called a civilized country after arrest the warrants issued for his security guards over brawling incidents in Washington D.C.
October, 21, 2017 - 15:17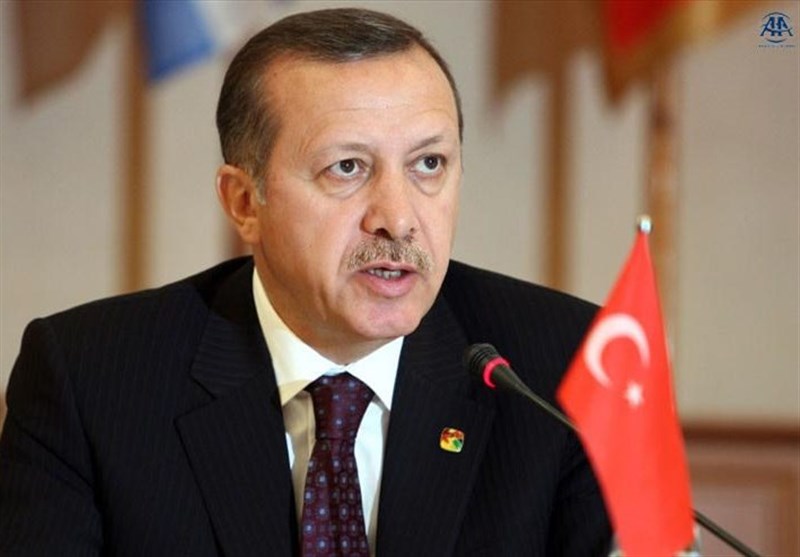 "If America issues arrest warrants for my 13 bodyguards in a country where I went upon invitation, I'm sorry, but I will not say that country is civilized," Erdogan said at the Civilizations Forum at Ibn Haldun University in Istanbul, Anadolu Agency reported.
On June 15, the US issued arrest warrants for 16 people including Erdogan's bodyguards allegedly linked with a brawl outside the Turkish embassy in Washington during the Turkish president's visit in May.
Erdogan also criticized US President Donald Trump's policy regarding Muslims saying Turkey never closed its doors to people who thought differently.
"Muslims in America are facing expulsion so it means there is a problem in the country," he said.
The Trump administration laid out late last month new restrictions to replace Trump's previous travel ban, which was set to expire, adding two non-Muslim-majority countries to the list of designated nations while dropping Sudan.
The countries that face travel restrictions under Trump's new order are Chad, Iran, Libya, North Korea, Somalia, Venezuela and Yemen.
They were designated because they have either not met higher screening or information sharing requirements or present what officials call sufficient risk factors.
This latest attempt to curtail immigration to the US was dealt a legal setback after a Hawaii judge ruled Tuesday that it suffers from the same legal deficiencies as his previous directives.
The ban was set to go into effect within hours when US District Judge Derrick Watson said in his ruling that Trump's latest executive order "suffers from precisely the same maladies as its predecessor".