4 Dead, 5 Injured after Gas Blast in Southwestern Iran (+Photos)
TEHRAN (Tasnim) – At least four people were killed and five others injured after a gas cylinder exploded inside a house in the southwestern Iranian city of Ahvaz, the provincial capital city of Khuzestan, a local official said.
October, 28, 2017 - 11:17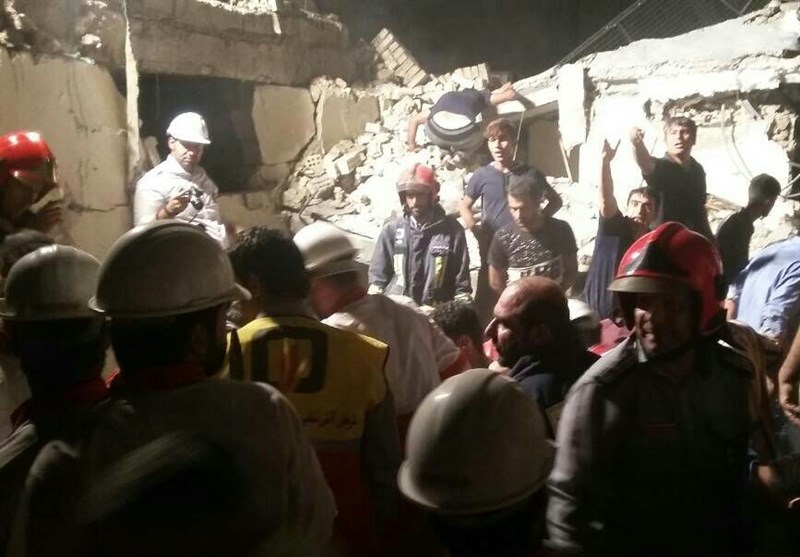 Speaking to Tasnim, Kiomars Hajizadeh, the director general of the province's Crisis Management Directorate, said the incident happened at Kuye-Ramezan district on Friday night when a massive gas blast reduced a house in Ahwaz to rubble and wrecked others.
"Four people have been so far killed in the explosion," he said, adding that the blast has also left five people injured.
The cylinder blast also destroyed a number of adjacent homes in the area, the official went on to say, noting that rescue teams have been dispatched to the scene to help search for people trapped under rubble in there.