Saudi-Led Coalition's Allegation against Iran Provocative: Spokesman
November, 06, 2017 - 16:11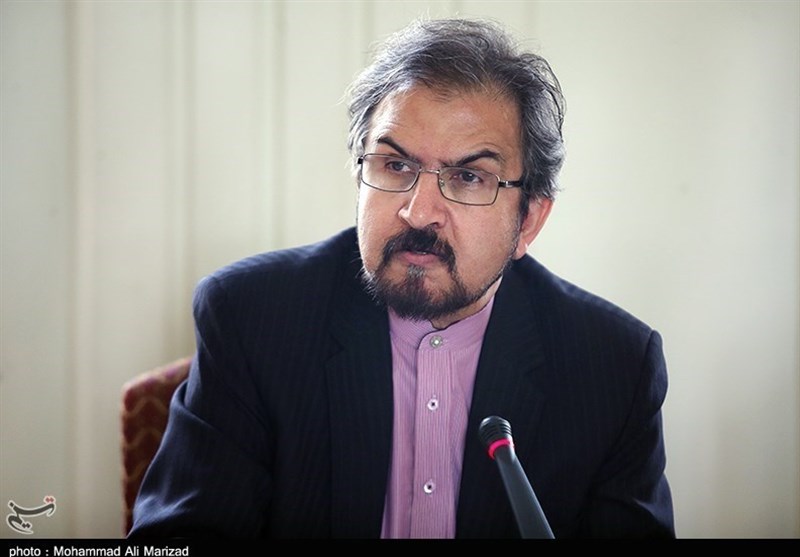 TEHRAN (Tasnim) – Iranian Foreign Ministry Spokesman Bahram Qassemi rejected as "false and provocative" the Saudi-led coalition's recent claim that Tehran is responsible for a Yemeni missile attack against Riyadh.
In a statement issued on Monday, Qassemi condemned the coalition for its war crimes against Yemeni civilians and denounced its allegation against the Islamic Republic as "false, irresponsible, destructive and provocative".
"The Saudis, who have not been able to reach their sinister goals in their long military aggression (against Yemen), would put the failed coalition under further pressure by launching a clumsy psychological warfare operation and leveling completely false and baseless accusations," he stressed.
The spokesman further said the Riyadh regime would be well-advised to put an end to its cruel attacks against the Yemeni people and pave the way for Yemeni-Yemeni talks to restore peace to the Arabian Peninsula country.
On Saturday, a Riyadh-based media outlet reported that Saudi Arabia's air force had intercepted a ballistic missile that had been launched from Yemen over the Saudi capital.
The Saudi-led coalition and US President Donald Trump have both blamed Iran for the missile attack, an allegation Tehran strongly denies.
The Yemeni ballistic missile attack came in retaliation for the continued massacre of civilians and destruction of Yemen's infrastructure by the coalition led by the Riyadh regime.
Yemen's defenseless people have been under massive attacks by the coalition for more than two years but Riyadh has reached none of its objectives in Yemen so far.
Over 14,000 Yemenis, including thousands of women and children, have lost their lives in the deadly military campaign.