Turkey Expresses Solidarity with Quake Victims in Iran, Iraq
TEHRAN (Tasnim) – Turkish Prime Minister Binali Yildirim on Monday vowed support for victims of a major earthquake on the Iran-Iraq border.
November, 13, 2017 - 13:51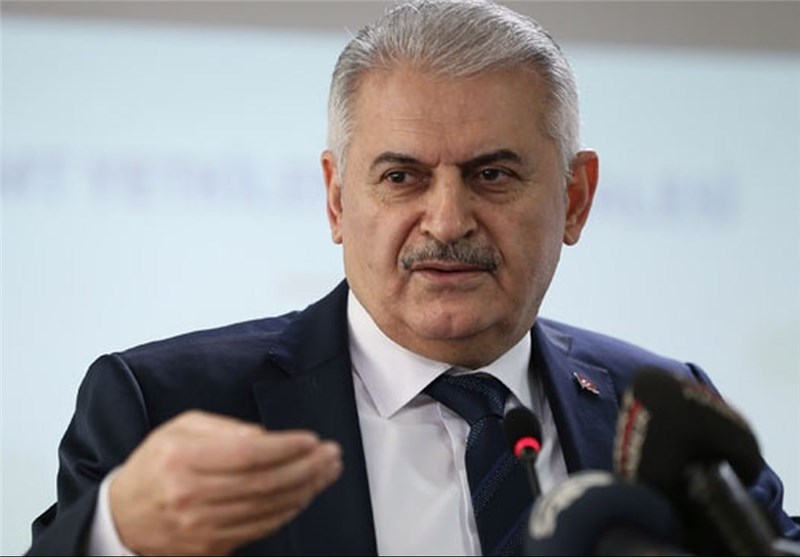 "Turkey stands with the brotherly victims of the earthquake," Yildirim said in a statement, according to Anadolu news agency.
The prime minister said the government had sent a convoy of medical and food aid and wished a speedy recovery to those affected.
In a statement, the Turkish Foreign Ministry also expressed "solidarity" with the people of Iran and Iraq.
It said Turkey was "greatly saddened" by casualties. "The Turkish people… are in solidarity with the people of Iran and Iraq," the ministry said.
As on Monday morning, at least 336 people have been killed and 4,050 injured in the earthquake measuring 7.3 on the Richter scale.
Iranians, fighting time, have hurried early Monday to dig out survivors trapped in dozens of collapsed buildings in the quake, whose epicenter was near Halabjah, southeast of Iraq's Sulaymaniyah.
Hospitals in the western cities of Eslamabad-e-Gharb, Sarpol-e-Zahab, and Qasre-e-Shirin are packed with the injured people as the death toll is expected to rise.